Data Recovery Services in Texas - Hard Drives, SSD, RAID Recovery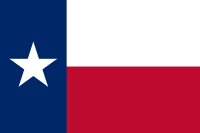 At ACE Data Recovery we fully understand the your filling at the moments of data loss, and that is why we have made data recovery our aim for many years now to provide quality service to people living in
Texas
. We are all hoping that we will not need data recovery services in the future. However, the truth is, if you are a regular computer user then most likely you will have to go through the terrifying experience of data loss at some point in time.
What media would you like us to recover your data from?
Data Recovery Services for the Texas Customers
We all can forget to back up our files at times no matter how important they might be. It can happen to the best of us and when it does data recovery is the only option. We never seem to be able to anticipate when that dreadful crash will come along, often times it happens when you least expect it and you are suddenly left in a state of anguish and devastation. It might be that final paper you spent sleepless hours working on or that million dollar deal you cannot afford to lose. Deleted file recovery, hard disk recovery, external hard drive recovery and raid recovery are among the many services our expert team has been providing over the years for
Texas residents
.
Free external hard drive or usb flash with each
completed
recovery
Cities in State of Texas:
Athens
Bellaire
Boerne
Bonham
Borger
Bremond
Brownfield
Burkburnett
Caldwell
Calvert
Cameron
Canadian
Canton
Centerville
Coleman
Del Rio
Eldorado
Fredericksburg
Graham
Granbury
Hallettsville
Hamilton
Hewitt
Hico
Hillsboro
Hughes Springs
Huntsville
Jefferson
Kerrville
Kilgore
Kingsville
La Grange
Leander
Levelland
Live Oak
Llano
Lufkin
Lufkin
Marble Falls
Marlin
Marshall
Mason
Mount Pleasant
Nacogdoches
Nassau Bay
Onalaska
Padre Island
Pampa
Paris
Parker
Pecos
Pittsburg
Plainview
Portland
Richland Hills
River Oaks
Robinson
Round Top
Salado
San Benito
Seabrook
Silsbee
Smithville
Somerville
Sour Lake
Sweetwater
Toledo Blend Lake
West University Place
Westchase District
Westlake
Winnsboro
Woodlands Online
Woodway