Katy, TX Data Recovery Services - Hard Drives, SSD, RAID Recovery
Advanced Data Retrieval Capabilities for Businesses and Individuals in Katy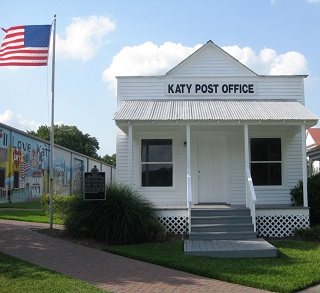 You no longer have access to critical data and you need someone to recover that data for you. Now that you're looking for data recovery specialists, we want to make sure that you ask all the right questions. First, ask what kind of devices they work with. Do they work with hard drives, solid state drives, RAID arrays, flash drives, picture devices and more? Be sure to ask if the company's lab has a clean room (which is to say, a room specifically designed to reduce airborne particles that could potentially harm your exposed device). If you were to ask us that question, we would tell you that the clean rooms located in our labs and all of our work is done right here in our Houston lab. You would certainly want to find out how long they've been in business - that will allow you to gauge their experience in the industry (maybe they have over 30 years of experience like we do). You probably also want to find out what companies they've worked with in the past (for example, have they worked with Fortune 500s like Oracle, Bell Helicopter, TXU Energy or the FBI?). And if they're local to you (especially if they're in the Katy area, like ACE Data Recovery is), that would be a huge benefit. That way, even if you decided to ship your device instead of taking the drive to an office, it would be received much more quickly.
Data Recovery Process: How It Works for Clients from Katy
Free external hard drive or usb flash with each
completed
recovery
Our Data Recovery Experts Are Ready to Serve Customers from Katy
For your convenience, ACE Data Recovery has an office in
Houston, TX
. Whenever you're ready to start a free diagnostic evaluation of your media, call us at
877-304-7189
, bring your storage device to our Houston, TX office, and be sure your data is in professionals hands.
Houston, TX Free Hard Drive, RAID or SSD Data Recovery Diagnostics for Katy's clients
ACE Data Recovery in Katy, TX - Will Get Your Data Back or No Charge
To make things easier for you, we have a policy designed to reduce your risk when sending in your device. It's called the "No Data - No Charge" policy and it means that if our data recovery specialists are unable to retrieve viable data from your device, we will not charge you anything. That's a guarantee. So whether you need data recovered from a hard drive, solid state drive, tape, CD, DVD, flash drive or just about any other device that stores data, we're here to help and we're confident that we can recover your data. After all, we have a 98% approved case success rate, something that no other company can claim. While you may come across companies that claim a 100% success rate, you need to know they're either lying or have had so small a sample of customers that the number is essentially meaningless.
How Does Pricing Work at ACE Data Recovery Near Katy, TX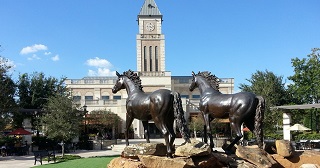 If you need your data recovered safely, you shouldn't be charged an arm and a leg for it. When you give us a call, your first consultation with a data recovery specialist is completely free of charge. He (or she) will inform you what your data recovery estimate will be based on two basic criteria: the complexity of the recovery and the capacity of the device. If you decide you'd like to use us to recover your data, all you have to do is bring it to us or pack it up and ship it over to us so we can get started. So, give us a call today at 877-304-7189. We look forward to working with you and getting back what's yours.