Azle, TX Data Recovery Services - Hard Drives, SSD, RAID Recovery
Advanced Data Retrieval Capabilities for Businesses and Individuals in Azle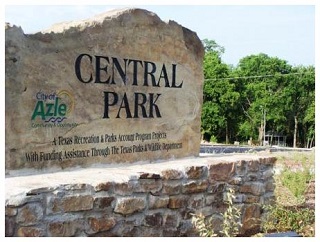 How many of you backup their data or make hard copies? How many keep their photographs in albums rather than on storage devices? The answers to both questions are pretty clear. We have become so addicted to the newest technology that if something goes wrong we can lose everything in the blink of an eye. Unfortunately, such things happen more often that we would want them to. When we find ourselves in such situation, we should find a good company that can help us bring back as much data as possible.
For more than 30 years, ACE Data Recovery has been people's first choice when their storage device gets attacked by a vicious virus or is damaged in another way. We have the capacity to restore lost data from many devices such as hard disks, RAIDs, SSDs, flash drives (also known as USB drives), and others. With a success rate of 98% we must be doing something right!
Data Recovery Process: How It Works for Clients from Azle
Free external hard drive or usb flash with each
completed
recovery
Our Data Recovery Experts Are Ready to Serve Customers from Azle
For your convenience, ACE Data Recovery has an office in
Dallas, TX
. Whenever you're ready to start a free diagnostic evaluation of your media, call us at
877-304-7189
, bring your storage device to our Dallas, TX office, and be sure your data is in professionals hands.
ACE Data Recovery in Azle, TX - over 30 Years of Helping People like You
The procedure is pretty straightforward. The first thing you need to do is to bring the damaged storage device into our office. We will analyse the situation and detect the problem that caused the loss of data. Once we have all the information we need, we would be able to give you an all-inclusive price quote for restoring the data. If you believe that our offer is fair and is within your financial possibilities, we will proceed with the process of restoration.
ACE Data Recovery - Helping People like You in Azle, TX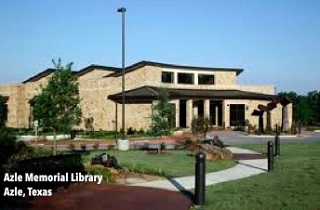 The period for the entire procedure will depend on the complexity of the issue. It typically takes us between 24 - 48 hours to diagnose the problem and additional 2 to 5 days to solve it and get your data back. This is not a very long period for something that can make such a big difference in your life. The procedure is carried out in our specialised laboratory equipped with the best technology especially designed for retrieval of data. Since everything is done in own private laboratory we guarantee the privacy of your data. You would also be happy to know that we have a policy which gives you the right to walk away without any payment, if we cannot restore the data as we have promised. However, we never make promises we can't keep, so there is nothing to worry about.
You live in Azle? Perfect! We are in Dallas, Texas, so that will be a short drive for such a big reward!