Bay City, TX Data Recovery Services - Hard Drives, SSD, RAID Recovery
Advanced Data Retrieval Capabilities for Businesses and Individuals in Bay City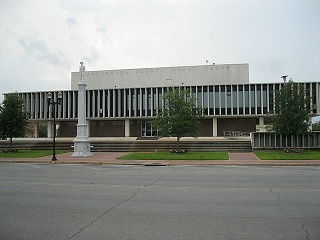 It's no doubt that nobody likes losing important or personal data. Still, lots of users in Bay City are not immune from that misfortune. Every year they send lots of data retrieving requests to ACE Data Recovery. Failed hard disk drives, overheated SSDs, defective RAID arrays, damaged pen drives and smartphones - dealing with all these data storage devices makes a day job for our highly-skilled engineers working in our Houston Lab in Texas.
For the last 35 years, ACE Data Recovery has made impressive advances in the field of data saving. Namely, to retrieve all critical data in one piece, our specialists develop proprietary tools and effective solutions worthy of each specific case.
Among our services are lost or deleted data retrieval, database repair and remote recovery that allow getting files from logically corrupted storage systems. Be it a hard disk drive, SSD, tape, floppy disk, RAID or any other type of data storage device, all units sent by our Bay City customers to ACE Data Recovery Houston Lab will be thoroughly tested and processed to save as many priceless files as possible.
Data Recovery Process: How It Works for Clients from Bay City
Free external hard drive or usb flash with each
completed
recovery
Our Data Recovery Experts Are Ready to Serve Customers from Bay City
For your convenience, ACE Data Recovery has an office in
Houston, TX
. Whenever you're ready to start a free diagnostic evaluation of your media, call us at
877-304-7189
, bring your storage device to our Houston, TX office, and be sure your data is in professionals hands.
Houston, TX Free Hard Drive, RAID or SSD Data Recovery Diagnostics for Bay City's clients
Professional data recovery in Bay City, TX: ACE makes it affordable
Once a faulty hard drive is in ACE Data Recovery Houston Lab, our specialists will examine it to get to the bottom of the failure and make sure all of the customer's data can be recovered. On average, it takes 24-48 hours for our data recovery experts to come up with a detailed inspection report. Next, our Bay City customers usually get the estimates and with their permission ACE Data Recovery engineers will get busy in order to retrieve all available data off failed or damaged data storage devices.
Please note that in case of an unsuccessful recovery, ACE Data Recovery customers shouldn't pay a penny. No Data - No Charge is a fundamental of our data recovery price policy!
Data Retrieval Bay City, TX: it's much safer when you do it with ACE Data Recovery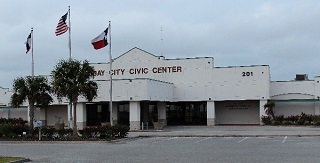 ACE Data Recovery experts are capable to ensure 100% data privacy while retrieving crucial files from a faulty storage unit. And it's because certified specialists do fine without outsourcing. The tools and solutions they use to recover customers' photos, music, docs and other vital files, are designed in-house.
In addition, ACE can develop unique hardware tools and software pieces in order to deal with the most complex cases of data inaccessibility. So, if you really think your case is hopeless and all the data on your desktop drive, external HDD, Apple SSD storage, RAID/NAS/JBOD platform is lost forever, don't despair and try your luck with revolutionary data retrieval services provided by ACE Data Recovery team.
Nothing's easier, just pick up the phone and dial ACE Data Recovery support line for PC/Mac owners in Bay City, TX.