Clear Lake, TX Data Recovery Services - Hard Drives, SSD, RAID Recovery
Advanced Data Retrieval Capabilities for Businesses and Individuals in Clear Lake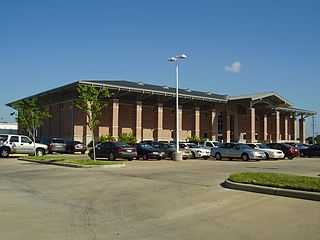 Most people store their data on digital media, no matter what kind of data – from funny videos about cats to business contracts and Databases that can cost millions. It is convenient and quite reliable, especially if the owner constantly back-ups their data and has at least one copy of crucial files. Do many of us follow these simple rules? Of course not, and moreover, there are some situations when info cannot be copied according to confidentiality.
But anything can happen to any type of media, from mechanical damage to unexplainable fails in work, and the reason won't be determined until after a detailed analysis has been completed.
What to do if you face such trouble in Clear Lake, TX?
ACE Data Recovery is at your disposal. Located in Houston, our office is able to deal with plenty of orders daily. Our capacity allows us to act fast and perform the highest quality of data retrieval.
Data Recovery Process: How It Works for Clients from Clear Lake
Free external hard drive or usb flash with each
completed
recovery
Our Data Recovery Experts Are Ready to Serve Customers from Clear Lake
For your convenience, ACE Data Recovery has an office in
Houston, TX
. Whenever you're ready to start a free diagnostic evaluation of your media, call us at
877-304-7189
, bring your storage device to our Houston, TX office, and be sure your data is in professionals hands.
Houston, TX Free Hard Drive, RAID or SSD Data Recovery Diagnostics for Clear Lake's clients
Choosing ACE Data Recovery Solutions in Clear Lake, TX
ACE Data Recovery is the most experienced company in the field of data recovery. And it is reasonable: the company was founded in 1981, which means that they have been developing expertise, business processes and technology for all these years.
No matter what media you need to recover data from, whether it's diskettes to memory sticks, from tapes to mini-SD cards, from CDs to hard drives, our professional staff is ready to deal with even the most complicated cases. The secret is that we hire only those who can prove their mastery, aiming outstanding results.
Seeking Assistance from the Experts in Clear Lake, TX - Give us a Call to Get Started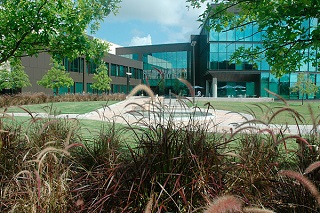 And one more thing: we respect technology and chase all new inventions in our industry, then implement them and make them work for our clients. Our labs are equipped with Class 100 clean room facilities, which protect the storage media and data from any external impact.
First, bring your failed media to our office in Houston and describe the issue. It usually takes anywhere between 24-48 hours to find the reason for data loss and to conclude whether the data is recoverable or not. Once the diagnostic has been completed, and you approve of the recovery, we will do our best to recover all of your data. You will only pay for a successful recovery. Once the recovery has been completed, we will transfer our files onto a new return media which you can either pick up physically, or we are able to ship to you as well.
We are looking forward to your questions!