Port Arthur, TX Data Recovery Services - Hard Drives, SSD, RAID Recovery
Advanced Data Retrieval Capabilities for Businesses and Individuals in Port Arthur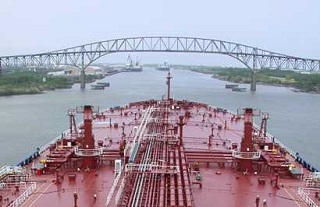 Just like for millions of users worldwide, loss of data makes a grand problem for Port Arthur residents owning hard disk drives, RAID volumes, solid state drives or portable data storage devices. The devil of it is that you can never predict when a hard drive or tablet will fail.
Suppose, something went wrong and your priceless data got locked on a HDD, SSD, RAID or Android/iOS widget. Both free and commercial data recovery software designed to retrieve inaccessible or even deleted files are a big help. However, when it comes to a "taping" hard drive, defective SSD or a faulty RAID array, the best idea is to entrust data recovery procedure to a pro; like the highly-skilled technical staff at ACE Data Recovery lab.
Over the last 35 years ACE Data Recovery has provided high-class data retrieving services to thousands of users not only in the USA, but from pole to pole. Both corporations and individuals in Port Arthur can use the advantage of the world's best data recovery services and get vital info back from failed hard disk drives, SSDs, RAID and other data storage platforms.
Data Recovery Process: How It Works for Clients from Port Arthur
Free external hard drive or usb flash with each
completed
recovery
Our Data Recovery Experts Are Ready to Serve Customers from Port Arthur
For your convenience, ACE Data Recovery has an office in
Houston, TX
. Whenever you're ready to start a free diagnostic evaluation of your media, call us at
877-304-7189
, bring your storage device to our Houston, TX office, and be sure your data is in professionals hands.
Houston, TX Free Hard Drive, RAID or SSD Data Recovery Diagnostics for Port Arthur's clients
Efficient solutions for users in Port Arthur, TX from ACE Data Recovery team
Be it an internal/external hard disk drive, RAID component, SSD, smartphone or tablet, all data storage devices our Port Arthur customers send to our ACE Data Recovery Houston Lab are a subject to thorough examination. It's very important to get to the bottom of the issue and make sure that all of the data can be retrieved off the failed unit. Often, it takes 24-48 hours for our data recovery experts to complete the diagnostic procedure.
Next, certified technicians contact a data owner with a final quote in order to confirm his/her order. With the customer permission, ACE Data Recovery engineers proceed with data retrieval routines and get all intact information off a faulty hard drive, RAID, pen drive or "smart" gadget.
Data Retrieval in Port Arthur, TX: it's much safer when you do it with ACE Data Recovery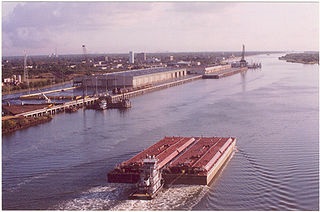 Data inaccessibility is the type of problem everyone who uses a PC or Mac in Port Arthur, TX will encounter eventually. You should try hard to completely remove important files from a desktop drive, secondary HDD, Apple SSD storage, RAID server, NAS cloud or pen drive. Even if your PC can't recognize files, they can still be accessible again thanks to the ACE Data Recovery team.
Using the high-efficient hardware tools and strategies, ACE Data Recovery lab has become the top of the line data recovery services provider in the United States. The main feature of the company is that ACE is equipped and independent enough to offer professional data retrieval services for a fair price.
So, how about getting your precious data from a clicking hard drive or a pale of dusty magnetic tapes in your attic?
Call ACE Data Recovery right away, they know what to do!