Benbrook, TX Data Recovery Services - Hard Drives, SSD, RAID Recovery
Advanced Data Retrieval Capabilities for Businesses and Individuals in Benbrook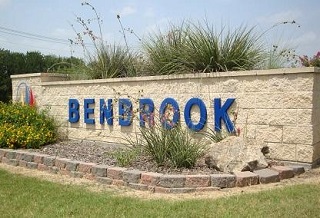 ACE Data Recovery team, the most reliable provider of qualified file recovery services in the United States, offers the most advanced solutions to corporate and individual PC/Mac owners in Benbrook, TX who need to retrieve their important information from failed hard disk drives, solid-state disks, USB Flash devices, RAID/NAS/JBOD/SAN platforms and portable iOS/Android gadgets.
Usually, when a desktop, Mac device, server or "smart" storage device fails, it results in temporary data inaccessibility. In the most severe cases, critical files Benbrook residents keep on their HDDs, SSDs, NAS and RAID servers get heavily corrupted and lost. To prevent vital information from permanent loss, it is strongly recommended to make data backups on regular basis.
Nevertheless, even the most recent backup file can't ensure 100% user data safety. It may happen, that storage unit containing tons of private or business-related files, may fail or get physically damaged and lock important info for a long time.
When unexpectable things happen to desktop hard drives, SSD units, RAID/NAS/JBOD volumes, memory car or tape and threaten sensitive information, the best way for users in Benbrook, TX to save the day is to call on certified specialists forming ACE Data Recovery team for professional assistance with file retrieval.
Data Recovery Process: How It Works for Clients from Benbrook
Free external hard drive or usb flash with each
completed
recovery
Our Data Recovery Experts Are Ready to Serve Customers from Benbrook
For your convenience, ACE Data Recovery has an office in
Dallas, TX
. Whenever you're ready to start a free diagnostic evaluation of your media, call us at
877-304-7189
, bring your storage device to our Dallas, TX office, and be sure your data is in professionals hands.
Free Hard Drive, RAID, SSD or Flash Data Recovery Diagnostics for Benbrook's clients
ACE Data Recovery team has it all for the A-grade file retrieval in Benbrook, TX
Professional data recovery isn't a thing that can be handled with the home-made solutions. In spite of the fact that there are lots of the IT-savvy guys in Benbrook, TX, DIY methods can't help when it comes to severe cases of data inaccessibility. When a hard disk drive is physically damaged and needs some parts to be swapped; when a solid-state drive is deformed and needs special equipment to be read; when a RAID/NAS server gets logically corrupted and needs to be reconfigured... In other words, when serious issues happen to vital files, the only sure way to save them from irretrievable loss is to rely on qualified technicians who have both highly-specific tools and extensive hands-on experience. ACE Data Recovery team consists of guys of that very special kind.
Dial ACE Data Recovery team for prompt assistance with crucial files retrieval for Benbrook, TX!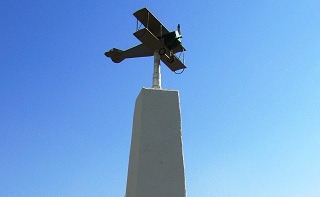 It's really easy to hire a team of true file recovery experts in Benbrook, TX. All you need is to pick up a phone and dial ACE Data Recovery support line for presenting the data-related issue. Be it even a hardly corrupted hard disk drive, solid-state platform, RAID/NAS/JBOD volume, USB Flash device or portable storage media, ACE Data Recovery experts can retrieve every single intact piece of user information safe and sound.
Call ACEs right away to prevent vital information from irretrievable loss as no other company in the USA can develop case-specific solutions in order to ensure a favorable outcome and get files back.