Sugar Land, TX Data Recovery Services - Hard Drives, SSD, RAID Recovery
Advanced Data Retrieval Capabilities for Businesses and Individuals in Sugar Land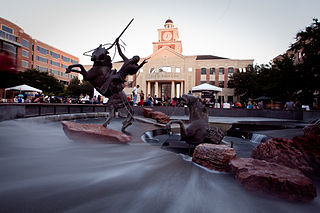 You've tried everything you can but you can't recover your data. We know how frustrating this can be because we've handled countless cases like yours in our 30+ years of serving the Sugar Land area. As a leader in our industry, we have a 98% success rate for approved cases, so you can be confident that we will do all we can to retrieve your files. We're also not limited to working on hard drives; we work on recovering data from
solid state drives, flash drives, tapes, RAID arrays, camera devices
and more. At ACE Data Recovery, we have both the knowledge and the tools to recover your data and our goal is to make the process as painless as possible for you. Evaluation of your device is completely free and with it you'll receive a quote based on the complexity of the recovery and the capacity of the device.
Free external hard drive or usb flash with each
completed
recovery
Our Data Recovery Experts Are Ready to Serve Customers from Sugar Land
For your convenience, ACE Data Recovery has an office in Houston, TX. Whenever you're ready to start a free diagnostic evaluation of your media, call us at 1-877-304-7189, bring your storage device to our Houston, TX office, and be sure your data is in professionals hands.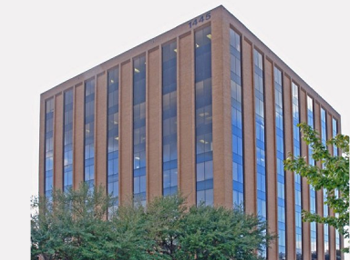 Houston, TX ACE Data Recovery

:

1445 North Loop W,

Suite 470,

Houston

,

TX

77008

US

Office hours:

8:00am-5:00pm CST, Mon-Fri

Toll Free: +1

877-304-7189

Telephone: +1

832-303-3364

Email:

Customer Service
"These folks were professional and efficient, and most importantly - EFFECTIVE."
I had a flash drive with a ton of important personal and work documents on it that stopped working one day. When I finally decided that I could no longer live without the drive and its contents, I called ACE Data Recovery. After dropping off my damaged flash drive, I received a written quote and diagnosis of the problem. There was no charge until I agreed to the quote. They determined that my drive was physically damaged and were able to recover the contents 100%! In a matter of days, I was able to return to their lab and pick up a new drive with all of my data on it.


Rachel Ludicke
Rated

5.0
on 12/15/2021
Houston, TX Free Hard Drive, RAID or SSD Data Recovery Diagnostics for Sugar Land's clients
---
Choosing ACE Data Recovery Solutions in Sugar Land, TX
We can't tell you how many cases we have come across where the device in question has been deemed "unrecoverable" by reputable, competing companies. If you're going to choose a data recovery specialist, make sure that they are experienced and well-equipped to face any data recovery problem they may come across. It isn't hard to lookup a small business that offers recovery solutions at highly discounted prices. It's more than likely that these operations are inexperienced or underequipped and that's a risk you shouldn't be taking. Once your device is tampered with, you might not have a second chance to recover the data.
Seeking Assistance from the Experts in Sugar Land, TX - Give us a Call to Get Started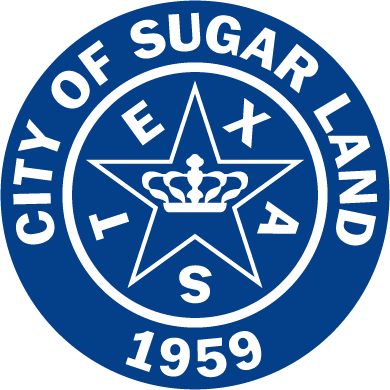 The information you need recovered is important to you and we understand that. We've done all that we can to reduce the risk on your part so that the process is as smooth as possible for you. Your first evaluation will be free of charge, and we also won't charge you for shipping your recovered data back to you (and we don't charge clients for the devices we send data back on - whether it's a flash drive, DVD or external hard drive). And if we can't recover any viable data to begin with, you don't have to worry at all because then, it's completely free of charge. That's our "No Data - No Charge" policy and it was designed for people like you. With three decades of experience, you can rest assured that if the data's recoverable, we'll get it back for you. To add even more value, we even provide you with free post recovery support once the data has been shipped back to you. You can call 877-304-7189 right now for your free consultation with our data recovery specialists. Let's take back what's yours.
ACE Data provides hard drive recovery on a full range of HDDs including internal and external hard drives of all sizes, makes and models.Our staff have decades of experience in retrieving your files from servers, desktops, laptops or recover external hard drive. Never assume that data on your hard drive was lost forever, no matter what it has been through. We can retrieve any data even from storage devices that other data recovery companies deem "unrecoverable".
ACE Data performs recovery services on a full range of solid state drives on any NAND flash memory technologies for all makes and models of laptops, desktop and network storages. Solid state storage devices have no moving parts, so this creates the wrong impression that data is much safer on an SSD. However, this is not the case. SSDs are more vulnerable to some defects than typical HDDs are. SSDs have a limited number of write cycles, leading to potential data loss.
Our dedicated team of RAID data recovery engineers is trained to handle all of the current RAID hardware platforms as well as SAN and NAS appliances commonly utilized in the market today. ACE Data Recovery has extensive experience in recovery from failed RAID's, including parity-distributed and basic spanned or striped volumes. We only require the active members of the array in order to recover lost data - no controllers, cables or enclosures..
ACE Data Recovery has the experience, tools and knowledge base to retrieve your data whether you have a iMac, Mac Pro or Macbook of any model. We don't just recover your individual treasured photos and videos and return them to you in one big unorganized cluster. Unlike the services of our competitors, our data recovery process involves the total retrieval of your library fully intact, not just the individual files. At ACE Data Recovery we know how to rescue and reassemble the broken Time Machine puzzle as well.
We are able to recover your data from various brands, types of media and technologies, including, but not limited to: