El Paso, TX Data Recovery Services - Hard Drives, SSD, RAID Recovery
Advanced Data Retrieval Capabilities for Businesses and Individuals in El Paso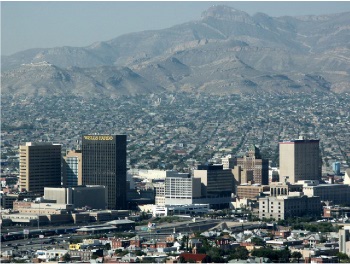 Losing data due to a faulty storage device can be a very troublesome problem for an individual, but it can be a potentially devastating problem for a business. At ACE Data Recovery, we can help you in either case. We have over three decades of experience, and our elite and hand-picked recovery engineers are the
best in the business
. We have high tech recovery centers with state-of-the-art equipment and clean rooms beyond compare. We have our own R&D engineers who are creating the next wave of cutting edge software and equipment to enable us to do even better and faster
hard drive recovery service
. And now, we have a Service Center right here
in El Paso
.
Free external hard drive or usb flash with each
completed
recovery
Our Data Recovery Experts Are Ready to Serve Customers from El Paso
For your convenience, ACE Data Recovery has an office in El Paso, TX. Whenever you're ready to start a free diagnostic evaluation of your media, call us at 1-877-304-7189, bring your storage device to our El Paso, TX office, and be sure your data is in professionals hands.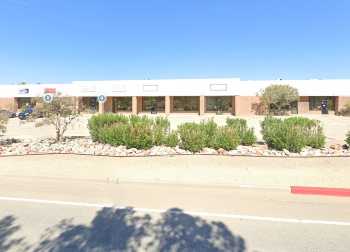 El Paso, TX ACE Data Recovery Certified Partner
Advanced Business Solutions:
5 Butterfield Trail Blvd.
Suite 5D,
El Paso
,
TX
79906
US
Toll Free: +1
877-304-7189
Office hours: 9:00am-5:00pm Mon-Fri
Email:
Customer Service
"These guys are The Best"
In my 20-year career in IT I've had a number of occasions where a client has needed data recovery and ACE is the only place I will ever use. I was referred to them after another place in town couldn't get data off a laptop hard drive that was so badly damaged it needed internal parts replaced before it could be read. ACE got that data back for me. Nikolay and the rest of the ACE team are honest people who really know their stuff. They've gotten my clients' data back quickly in a variety of circumstances and on a variety of devices. They even offer expedited service for business-critical situations.

Liz T.
Rated

5.0
on 3/31/2017
Experienced El Paso, TX Data Recovery
ACE Data Recovery offers the best and most experienced service in the industry. Since our beginnings back in 1981, we've continually focused on pushing the envelope in data recovery - but we've also focused on giving our clients the best experience possible. Our process today couldn't be simpler. The client merely has to drop off the damaged or defective storage unit at one of our conveniently located service centers. From there, the device is sent to our state-of-the-art laboratory facility in Dallas, TX where a full spectrum of diagnostics is done - free! - by our dedicated and knowledgeable technicians. Once they have the results of the diagnostics, they work up a quote setting out how much data can be recovered and how long it will take. If the client approves the quote, then the techs get down to business and normally complete the data recovery within a few days. Once the data has been restored, a free return media is then sent back directly to the client.
Data Recovery in El Paso, TX - Give us a Call to Get Started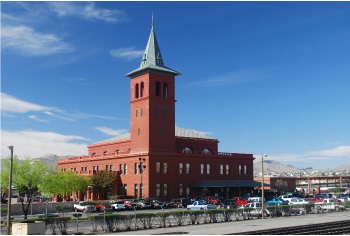 We offer a
"No Data - No Charge"
policy, which means that the customer owes nothing until the job case is completed. If we say we can do it, and we don't, then you owe us nothing. Unlike some companies out there, we have no hidden costs or last minute additions. The quote you receive is what you pay. We're proud to be the best data recovery service out there and happy to have a location in
El Paso
. We're just a few blocks off I-10, in the Wells Fargo building at 221 N. Kansas Street, Suite 700, El Paso, Texas, 79901. Come by, drop off your damaged storage device and relax knowing your data is in the best of hands.
ACE Data provides hard drive recovery on a full range of HDDs including internal and external hard drives of all sizes, makes and models.Our staff have decades of experience in retrieving your files from servers, desktops, laptops or recover external hard drive. Never assume that data on your hard drive was lost forever, no matter what it has been through. We can retrieve any data even from storage devices that other data recovery companies deem "unrecoverable".
ACE Data performs recovery services on a full range of solid state drives on any NAND flash memory technologies for all makes and models of laptops, desktop and network storages. Solid state storage devices have no moving parts, so this creates the wrong impression that data is much safer on an SSD. However, this is not the case. SSDs are more vulnerable to some defects than typical HDDs are. SSDs have a limited number of write cycles, leading to potential data loss.
Our dedicated team of RAID data recovery engineers is trained to handle all of the current RAID hardware platforms as well as SAN and NAS appliances commonly utilized in the market today. ACE Data Recovery has extensive experience in recovery from failed RAID's, including parity-distributed and basic spanned or striped volumes. We only require the active members of the array in order to recover lost data - no controllers, cables or enclosures..
ACE Data Recovery has the experience, tools and knowledge base to retrieve your data whether you have a iMac, Mac Pro or Macbook of any model. We don't just recover your individual treasured photos and videos and return them to you in one big unorganized cluster. Unlike the services of our competitors, our data recovery process involves the total retrieval of your library fully intact, not just the individual files. At ACE Data Recovery we know how to rescue and reassemble the broken Time Machine puzzle as well.
We are able to recover your data from various brands, types of media and technologies, including, but not limited to: