Dallas, TX Data Recovery Services - Hard Drives, SSD, RAID Recovery
Advanced Data Retrieval Capabilities for Businesses and Individuals in Dallas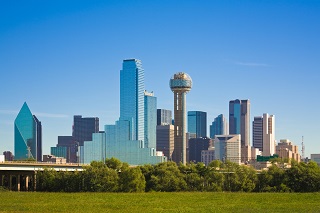 Whether you're an owner of a business based in Dallas, a system administrator, or a typical computer user, one of the worst things that can happen to you is the failure of your data storage device. Lost files mean lost time and, in many cases, lost money. When your server, desktop, laptop or external storage media fails, you have a critical choice to make. And what you need to do first is to find the professional data recovery company in the DFW area to retrieve your data for you. When you make the best choice and trust your data to ACE Data Recovery headquartered in Dallas, TX, your will soon receive your data back.
Data Recovery Process: How It Works for Clients from Dallas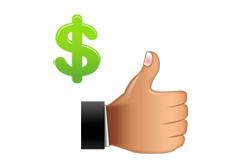 2. Receive and approve an all-inclusive quote, so we can start a recovery project as soon as possible.
Free external hard drive or usb flash with each
completed
recovery
Our Data Recovery Experts Are Ready to Serve Customers from Dallas
For your convenience, ACE Data Recovery has an office in
Dallas, TX
. Whenever you're ready to start a free diagnostic evaluation of your media, call us at
877-304-7189
, bring your storage device to our Dallas, TX office, and be sure your data is in professionals hands.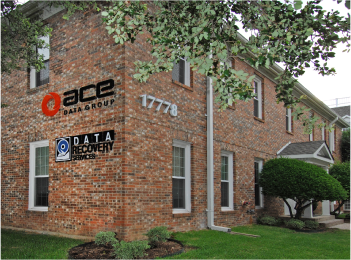 Dallas, TX ACE Data Recovery

:

17778 Preston Rd.,

Dallas

,

TX

75252

US

Office hours:

7:30am-7:00pm CST, Mon-Fri

8:00am-5:00pm CST, Sat

Toll Free: +1

877-304-7189

Telephone: +1

972-528-6580

Fax: +1 (972)528-6587

After Hours Emergency: +1 (214)924-6291

Email:

Customer Service
"Exceeded my expectations"
My external WD Hard Drive decided one day to quit working. I had a lot of photos on there that I needed to recover. I originally took it to another data recovery company in Dallas, however I felt a bit uneasy with what they quoted me over the phone after they troubleshot it, and decided that I would get a second opinion. I'm very happy that I decided to go with Ace Data Recovery instead. Extracting files from a failed hard drive is a costly thing, however Ace's pricing is fair and honest and the value of the quality of their workmanship shows. For me these files are irreplaceable and will definitely go back should I need them again. I would definitely recommend them, they have by far met and exceeded my expectations!

Lisa N.
Rated

5.0
on 5/13/2016
If you're not familiar with the way data recovery industry works, you might be confused by the number of companies that provide "data recovery services". In fact, there are only few real data recovery companies in the whole country that have highly developed technologies, certified clean rooms, and advanced capabilities. This means that to get your data back, you almost certainly will need to bring broken drive to our recovery lab at Dallas, TX. That's why your first step should be choosing the most experienced and trusted data recovery company that is committed to ensure total compliance with the data recovery standards.
How can we help data recovery customers in Dallas, Texas?
Be careful when choosing a data recovery company. Unfortunately, there are numerous unprofessional companies that may have opened a "virtual office" in Dallas, TX without real personnel. With their limited resources and knowledge, usually they can't really recover data, and even worse, they would claim that your data is not recoverable at all. The good news is that there have been many cases when we succeeded where other companies failed. At ACE Data Recovery, all operations are performed in-house and on image copies made with our proprietary hardware. We make sure that no further damage to the same media occurs, and no modification of the original data happens. Unlike other companies, we won't charge you unless we recover your data.
Our data recovery experts have proven many times that they can retrieve data from a number of business server data loss scenarios and recover critical data from many data storage environments including:
Data loss can significantly slow down all business operations and cause troubles to all company's departments. However, in most cases the data can be retrieved. As the leader in
RAID data recovery
and the data recovery company with the highest success rate, ACE Data Recovery is able to provide you and your business with the expert enterprise data recovery services and excellent customer service and help you get your business up and running again.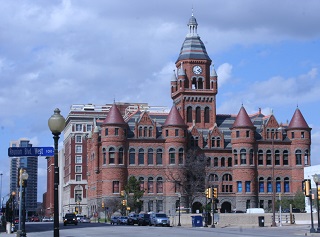 Our engineers are the data recovery experts who can bring back data after logical and physical data loss. Every day they recover mail servers, ERP accounting systems, SQL databases, and other critical business data for companies of all sizes. ACE Data Recovery completes recovery projects for all server environments, real or virtual, as well as all brands and manufacturers.
If your data appears to be lost, don't panic and give a call to one of our hard drive data recovery professionals. They can assist you with a range of questions you might have: from a problem your device might be experiencing to our pricing and turnaround time.
What our clients say about ACE Data Recovery:
For some unknown reason my SQL server database has been corrupted and I had no idea what to do. My friend suggested I contact ACE Data Recovery as they have experience in SQL Server Recovery. I got the estimate in 24 hours and they were able to fix my problem sooner than I expected. They deserve my respect!
- Tom O'Connor
My son thought it was a lot of fun to play with my old tapes and he destroyed them in the process. Since I was emotionally attached to them I wanted to restore the lost data. I contacted ACE Data Recovery and within a few days they were able to deliver the promised results. They are now on my speed dial!
- Luke Jefferson
I didn't know that SSD can lose data when left dormant in storage where the temperature is not adequate. This could have cost me a lot if it wasn't for ACE Data Recovery that offered their assistance and services for SSD Data Recovery. I am forever grateful for the work they did and I recommend you to contact them if you experience a similar problem.
- Jo Molnar
I am very happy with the ACE Data Recovery service. They were very professional, polite and were able to restore my data as promised. I especially like their No data - No pay policy although I doubt there is data they can't restore. I recommend their services everywhere I go, as for me they are real miracle workers.
- George Smith
I have used ACE Data Recovery's services for my hard drive recovery on a few occasions and I can't thank them enough for the work they did for me. Every time I asked for their assistance they were very professional and never failed my expectations. Now I've stopped worrying so much, as I know they will always come to my rescue when things go bad!
- David Hodgson
As funny as it sounds, my dog actually chews my flash drive, containing every document I have ever created. If it wasn't for ACE Data Recovery I would have never got my documents back. As promised they gave me an estimate within 48 hours and restored my data in the next five days. They did a really good job!
- Cassidy Simons
When my data got corrupted, two data recovery companies told me to forget about ever getting it back. ACE Data Recovery was the only company that gave me a glimpse of hope that something can be done. Within just a few days they were able to completely restore my data despite the fact that it seemed as mission impossible. Thank you for all your help!
- Vanessa Thomson
ACE Data Recovery has proven to be the most reliable company I have ever worked with. In my line of work I often deal with corrupted data and whenever I need help, I always contact ACE Data Recovery. They work fast, but more importantly they have their own well-equipped laboratory and I can be sure that my data remains private at all times!
- Natalia Gonzales
I work with sensitive data so privacy is always my priority. When my data gets lost or corrupted I always contact ACE Data Recovery as they have their own laboratories where they perform every restoration process. They have never missed a deadline and I could always rely on them doing the job right. Thank you for all your help, it is highly appreciated!
- Shirley Rush
I took my broken hard drives to ACE Data Recovery laboratory twice, I never left dissatisfied with their work. They restored my data within the agreed time frame and in line with the initial estimate. I recommend their services to anyone who has a damaged media device and needs to get their data back.
- Ben Johnson
ACE Data Recovery is always my number one choice when it comes to restoring data as they are fast and thorough in what they do. I especially like the fact that every restoration process is carried out in their private laboratory, so I know that my data will remain private. Thank you for all your help, I'll continue using your services as I did up until now.
- Kristin Brown
When my friend told me that ACE Data Recovery can help me restore the data I'd lost due to a system failure, I thought it would be just a waste of time. To my surprise not only they were able to get my data back, but they did that incredibly fast. To all of you non-believers, I recommend trying their services and see for yourselves.
- Joshua Turk
While I was taking a break from some work I did on my PC, the system decided to restart in order to install some important updates. This has caused me to lose all the work I did in the previous four hours. Luckily for me, ACE Data Recovery was able to restore everything I'd lost and has helped me to keep me job. Thanks you again!
- Chris Vici
When my SQL Server got corrupted, there wasn't much I could do except say goodbye to all the data I had. While browsing for possible solutions, I came across ACE Data Recovery and decided to give it a shot. To my surprise, they were able to do a SQL Server Recovery and bring back everything I thought it was forever lost.
- Diane Boost
During a small office fire my hard drive was severely damaged and it seemed impossible to restore the data I had worked on in years. ACE Data Recovery showed me that miracles can happen and that there isn't data they can't restore. I will never forget their help and I recommend their services to anyone who is experiencing a loss of data.
- Markus Timber
I cooperated with several companies that deal with data restoration, but all of them have failed me one way or the other. Only ACE Data Recovery has always been consistent in their work and has always delivered the expected results. To all of you who are dealing with corrupted or lost data, I recommend you trying their services, as they are really one of a kind!
- Alex King
When you can't afford to lose your data, get your job done right the first time.