Dallas, TX Data Recovery Services - Hard Drives, SSD, RAID Recovery
Advanced Data Retrieval Capabilities for Businesses and Individuals in Dallas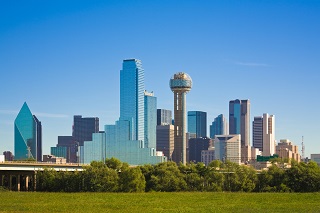 Whether you're an owner of a business based in Dallas, a system administrator, or a typical computer user, one of the worst things that can happen to you is the failure of your data storage device. Lost files mean lost time and, in many cases, lost money. When your server, desktop, laptop or external storage media fails, you have a critical choice to make. And what you need to do first is to find the professional data recovery company in the DFW area to retrieve your data for you. When you make the best choice and trust your data to ACE Data Recovery headquartered in Dallas, TX, your will soon receive your data back.
Data Recovery Process: How It Works for Clients from Dallas
Free external hard drive or usb flash with each
completed
recovery
Our Data Recovery Experts Are Ready to Serve Customers from Dallas
For your convenience, ACE Data Recovery has an office in
Dallas, TX
. Whenever you're ready to start a free diagnostic evaluation of your media, call us at
877-304-7189
, bring your storage device to our Dallas, TX office, and be sure your data is in professionals hands.
If you're not familiar with the way data recovery industry works, you might be confused by the number of companies that provide "data recovery services". In fact, there are only few real data recovery companies in the whole country that have highly developed technologies, certified clean rooms, and advanced capabilities. This means that to get your data back, you almost certainly will need to bring broken drive to our recovery lab at Dallas, TX. That's why your first step should be choosing the most experienced and trusted data recovery company that is committed to ensure total compliance with the data recovery standards.
How can we help data recovery customers in Dallas, Texas?
Be careful when choosing a data recovery company. Unfortunately, there are numerous unprofessional companies that may have opened a "virtual office" in Dallas, TX without real personnel. With their limited resources and knowledge, usually they can't really recover data, and even worse, they would claim that your data is not recoverable at all. The good news is that there have been many cases when we succeeded where other companies failed. At ACE Data Recovery, all operations are performed in-house and on image copies made with our proprietary hardware. We make sure that no further damage to the same media occurs, and no modification of the original data happens. Unlike other companies, we won't charge you unless we recover your data.
Our data recovery experts have proven many times that they can retrieve data from a number of business server data loss scenarios and recover critical data from many data storage environments including:
Data loss can significantly slow down all business operations and cause troubles to all company's departments. However, in most cases the data can be retrieved. As the leader in
RAID data recovery
and the data recovery company with the highest success rate, ACE Data Recovery is able to provide you and your business with the expert enterprise data recovery services and excellent customer service and help you get your business up and running again.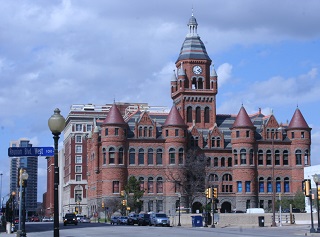 Our engineers are the data recovery experts who can bring back data after logical and physical data loss. Every day they recover mail servers, ERP accounting systems, SQL databases, and other critical business data for companies of all sizes. ACE Data Recovery completes recovery projects for all server environments, real or virtual, as well as all brands and manufacturers.
If your data appears to be lost, don't panic and give a call to one of our hard drive data recovery professionals. They can assist you with a range of questions you might have: from a problem your device might be experiencing to our pricing and turnaround time.
When you can't afford to lose your data, get your job done right the first time.