Galveston, TX Data Recovery Services - Hard Drives, SSD, RAID Recovery
Advanced Data Retrieval Capabilities for Businesses and Individuals in Galveston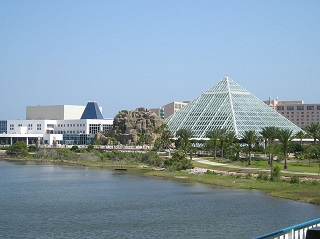 Losing access to the data on your computer can be stressful. Computers run into problems, and hard drives, flash drive, RAIDs , tape and other storage devices can fail. Whether it's a month after getting it, or ten years, device failure, defects, and other technological problems is one of the things you cannot avoid. The data you lose may be precious, or it could be the stepping stone to your financial success. Whatever it is that you lose, you will need the help of a professional to get your data back.
Like any other tech field, you need the help of a qualified professional. You need someone who can diagnose the cause of the problem and have the equipment and knowledge necessary to retrieve the data. ACE Data Recovery has been offering services to residents of Galveston, TX for more than three decades. Offering a free diagnostic, ACE Data Recovery provides professional service and a guarantee. You get the files you are after, or you won't be charged.
Data Recovery Process: How It Works for Clients from Galveston
Free external hard drive or usb flash with each
completed
recovery
Our Data Recovery Experts Are Ready to Serve Customers from Galveston
For your convenience, ACE Data Recovery has an office in
Houston, TX
. Whenever you're ready to start a free diagnostic evaluation of your media, call us at
877-304-7189
, bring your storage device to our Houston, TX office, and be sure your data is in professionals hands.
Houston, TX Free Hard Drive, RAID or SSD Data Recovery Diagnostics for Galveston's clients
Choosing ACE Data Recovery Solutions in Galveston, TX
ACE Data Recovery has a 98% success rate in the retrieval of files either from faulty hardware, malfunction, or deleted files. Our team of professionals guarantees the confidentiality of your files. The process of determining the problem and retrieving your files is completed within 2-5 days. Our state-of-the-art clean rooms come in class 10 and class 100, offering spaces to prevent further damage to your devices. ACE Data Recovery's reputation is in part to both individuals and businesses alike for the high quality service, having grown to extend our services beyond Texas.
Seeking Assistance from the Experts in Galveston, TX - Give us a Call to Get Started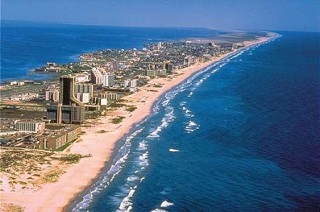 Data recovery can be a difficult procedure. There are many recovery options available, but which is the one you should use? When done by those who are not experts, you could run the risk of not getting any data back at all. We at ACE Data Recovery have succeeded where others have failed. We are so confident in our ability to get data back, that we offer our customers no charge if we can't retrieve the data that you are after and offer competitive quote for when we get your data. Once you have agreed and are comfortable with the price from the free diagnostic evaluation, data retrieved from your media will be returned to you on a free flash drive, external drive, or your own return media. Our doors are open to all data recovery needs. Feel free to call us and let us help you.