Weatherford, TX Data Recovery Services - Hard Drives, SSD, RAID Recovery
Advanced Data Retrieval Capabilities for Businesses and Individuals in Weatherford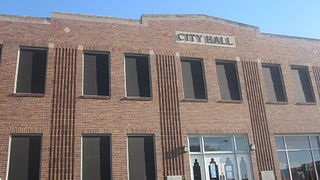 What to do if a media with critical data is broken? Or if it got damaged by water or involved in a fire? What if it merely stopped working properly? Often people make attempts to recover their data without assistance, but in most cases it causes irrevocable damage of the device or memory card, since only few people can call themselves savvy in this department. All medias are quite fragile and require professional treatments to recover the data.
ACE Data Recovery was founded more than 30 years ago, and such huge experience allows us to solve almost all issues with data retrieving.
Data Recovery Process: How It Works for Clients from Weatherford
Free external hard drive or usb flash with each
completed
recovery
Our Data Recovery Experts Are Ready to Serve Customers from Weatherford
For your convenience, ACE Data Recovery has an office in
Dallas, TX
. Whenever you're ready to start a free diagnostic evaluation of your media, call us at
877-304-7189
, bring your storage device to our Dallas, TX office, and be sure your data is in professionals hands.
Choosing ACE Data Recovery Solutions in Weatherford, TX
Without any exaggeration, we are the leading company in the field of data recovery. Even when our competitors refuse to deal with a case, our data recovery specialists are able to successfully complete it.. Why?
First of all, our staff consists of the best engineers and managers who have real passion for their work. Secondly, our labs (including the lab in Dallas, which is the closest to Weatherford, TX) are filled with the newest and the most precision equipment. We use clean rooms with ideally clean air to avoid any contamination that can make data retrieving impossible. All the labs are electronically monitored so that we can control every step of process.
Seeking Assistance from the Experts in Weatherford, TX - Give us a Call to Get Started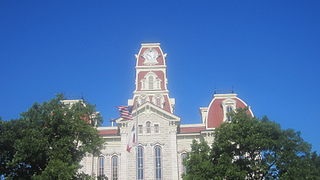 No matter what media we have to deal with – our services are comprehensive. You can bring your smartphone, hard drive, SSD, RAID, mp3 player, laptop, and even diskettes – our capacity embraces all existing media.
One of the reasons for our clients to return again and to commend us to their friends is that we are absolutely honest: if we can't recover the data for any reason, we let you know in advance and do not charge for the assessment or any efforts. We request payment only for successfully completed recoveries. Usually it takes about a day or two to estimate the likeliness of success and price for our work, and then you only have to wait to receive your data. We understand that most of the clients are in a hurry and need their files back as soon as possible; therefore we optimized our business-processes so that the data recovery process became fast and efficient.