Waco, TX Data Recovery Services - Hard Drives, SSD, RAID Recovery
Advanced Data Retrieval Capabilities for Businesses and Individuals in Waco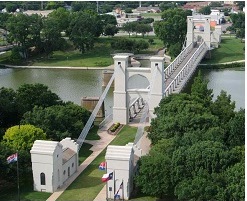 Some people might not be familiar with the term "data recovery," but at some point many of us have actual need for data recovery services. Most people in Waco, TX are reluctant to seek data recovery services because they just don't know who to trust. Not all service providers actually do what they claim to do. So in simple cases like deleted file recovery they might decide to just call it a loss rather than go through the tedious process of having to call a company every day to follow up on their case. At ACE Data Recovery, all cases are treated with extreme delicacy. We understand the importance of good communication with customers and quick solutions to problems. Regardless of the type of a digital storage device you have, we will be able to provide a solution to your problem.
Data Recovery Process: How It Works for Clients from Waco
Free external hard drive or usb flash with each
completed
recovery
Our Data Recovery Experts Are Ready to Serve Customers from Waco
For your convenience, ACE Data Recovery has an office in
Dallas, TX
. Whenever you're ready to start a free diagnostic evaluation of your media, call us at
877-304-7189
, bring your storage device to our Dallas, TX office, and be sure your data is in professionals hands.
Working in the data recovery industry for over 30 years, we have seen it all and we definitely have the answers. We assure you that we will not leave you feeling unsatisfied. Waco, TX residents have been sending their cases to us over the years and have always received good results. Sometimes following those online instructions on how to recover formatted hard drive data can be misleading.
Data Recovery in Waco, Data Recovery in Waco, TX - Give us a Call to Get Started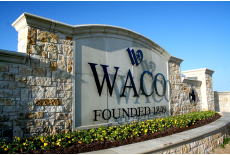 There is no need for you to do it on your own - our trained team is here to resolve all your problems. Attempting to recover data at home from faulty instructions can take days and you simply do not have the time to invest is such follies. Once we receive your package in the mail from Waco, we will start working immediately and get it back to you in no time. You will not find another data recovery service provider in or out of Waco, TX with our commitment and expertise. Therefore it is critical that you forward your case to us. Do not treat you case of data loss as a simple slap on the wrist, you cannot afford to take chances with your data recovery issues. Send us your case from Waco, TX before it is too late