Brownsville, TX Data Recovery Services - Hard Drives, SSD, RAID Recovery
Advanced Data Retrieval Capabilities for Businesses and Individuals in Brownsville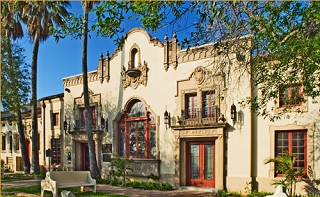 Many people when faced with the threat of lost data may not know where to turn. Hardware can fail or your system just can't register your storage device. Whether you use a hard drive, RAID, flash drive, or solid state drive, you may go through a series of steps trying to fix the problem yourself. Restarting the computer numerous times, hoping for it to find it again, or even opening the computer, only to have no idea what you're doing. As an act of desperation, you may take the computer to a company with promises of getting your data back. Often, success isn't guaranteed, and the company's failure may result in you giving up. ACE Data Recovery has a remarkable 98% success rate of approved cases for recovering data from failed storage devices. Having been in business for more than 30 years, ACE Data Recovery offers professional service with state-of-the-art clean rooms, a free evaluation, and can determine a cause for your device's failure within 24-48 hours. After the quote is approved, repairing of the device or a transfer of recovered data to a free flash drive or DVD is typically done within 2-5 business days.
Data Recovery Process: How It Works for Clients from Brownsville
Free external hard drive or usb flash with each
completed
recovery
Our Data Recovery Experts Are Ready to Serve Customers from Brownsville
For your convenience, ACE Data Recovery has an office in
Houston, TX
. Whenever you're ready to start a free diagnostic evaluation of your media, call us at
877-304-7189
, bring your storage device to our Houston, TX office, and be sure your data is in professionals hands.
Houston, TX Free Hard Drive, RAID or SSD Data Recovery Diagnostics for Brownsville's clients
Choosing ACE Data Recovery Solutions in Brownsville, TX
When handling potentially faulty hardware, the need for experts in the field of data recovery becomes important. ACE Data Recovery only employs experts in the field, resulting in a 98% success rate in recovering data. Where other companies fail, we often succeed, so don't give up before you lose the chance at getting your data back. Our pricing is pocket friendly and in the event that we cannot recover the files you are looking for, you won't be charged for not getting what you were after. At ACE Data Recovery, we realize that nobody wants to pay for numerous attempts or just a list of files that doesn't mean anything to them.
Seeking Assistance from the Experts in Brownsville, TX - Give us a Call to Get Started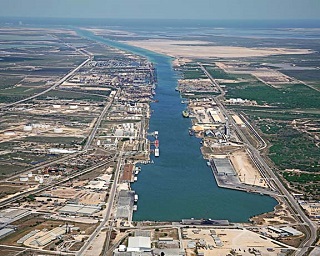 We know that your data is important to you. Whether you lose the photos and home movies of your child, your oldest loses a report for school, or you lose the presentation for a meeting, your lost data could mean financial ruin or emotional pain. Trying to fix the problem on your own, regardless of your own experience with computers, may prove to be ineffective. The experts at ACE Data Recovery are experienced with fixing these problems, and can offer a high level of satisfaction as well as service. Give us a call at 877-304-7189 and let us help you.