Waxahachie, TX Data Recovery Services - Hard Drives, SSD, RAID Recovery
Advanced Data Retrieval Capabilities for Businesses and Individuals in Waxahachie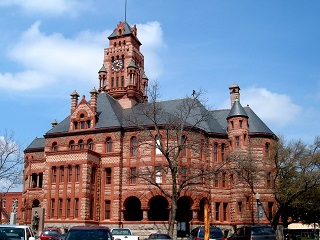 Losing your valuable data can be a very stressful experience. When such thing happens, you need a professional engineer to do the work. But finding the right one can be a real challenge.
Instead of restoring your data, they can delete it forever
. So before you decide to take your storage device to a certain company, make sure to shop around. You should always look for a company that has a successful track of records, so you can be sure your device is in good hands.
Don't be surprised if one of the first companies that pop up is ACE Data Recovery. We have been successfully restoring data for more than 30 years. Our company has been able to solve the problem in 98% of the cases we have worked on. So here is what you should do when you suddenly lose your data.
Free external hard drive or usb flash with each
completed
recovery
Our Data Recovery Experts Are Ready to Serve Customers from Waxahachie
For your convenience, ACE Data Recovery has an office in Dallas, TX. Whenever you're ready to start a free diagnostic evaluation of your media, call us at 1-877-304-7189, bring your storage device to our Dallas, TX office, and be sure your data is in professionals hands.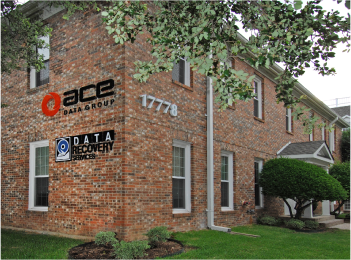 Dallas, TX ACE Data Recovery

:

17778 Preston Rd.,

Dallas

,

TX

75252

US

Office hours:

7:30am-7:00pm CST, Mon-Fri

8:00am-5:00pm CST, Sat

Toll Free: +1

877-304-7189

Telephone: +1

972-528-6580

Fax: +1 (972)528-6587

After Hours Emergency: +1 (214)924-6291

Email:

Customer Service
"Exceeded my expectations"
My external WD Hard Drive decided one day to quit working. I had a lot of photos on there that I needed to recover. I originally took it to another data recovery company in Dallas, however I felt a bit uneasy with what they quoted me over the phone after they troubleshot it, and decided that I would get a second opinion. I'm very happy that I decided to go with Ace Data Recovery instead. Extracting files from a failed hard drive is a costly thing, however Ace's pricing is fair and honest and the value of the quality of their workmanship shows. For me these files are irreplaceable and will definitely go back should I need them again. I would definitely recommend them, they have by far met and exceeded my expectations!

Lisa N.
Rated

5.0
on 5/13/2016
Choosing ACE Data Recovery Solutions in Waxahachie, TX
The first thing would be to bring your storage device to us. We work with hard disks, SSD, RAID, flash drives and flash cards, and other storage devices. Then we would do a free diagnostic to see what has caused the problem. In most cases, the loss of data is due to a physical damage, but we won't know for sure until we take a look at your device. This process usually takes from 24 to 48 hours, so you would be able to know the reasons in a very short period of time.
Seeking Assistance from the Experts in Waxahachie, TX - Give us a Call to Get Started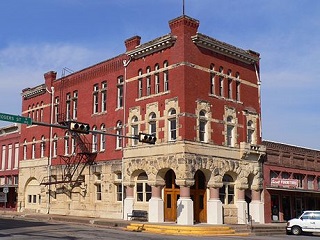 We would give you a fixed price quote for retrieving the data. If the price is within your budget, we will start the work. Depending on the problem, the process of data retrieval can last from 2 to 5 days. When everything is finished, we will contact you to come and pick up the return device with your data copied to it. Every restoration of data is done in our own laboratory, equipped with the latest technology, following every standard in relation to the level of the quality of air. Having our own laboratory enables us to perform every procedure by ourselves and guarantee the privacy of your data. It is very important to know that we have a special policy according to which we agree not to charge anything if we are not able to deliver the agreed results. We want to be sure you will be getting the services you are paying for. We are located in Dallas, TX, so for those from Waxahachie it will be an easy drive.
We are able to recover your data from various brands, types of media and technologies, including, but not limited to: