Balch Springs, TX Data Recovery Services - Hard Drives, SSD, RAID Recovery
Advanced Data Retrieval Capabilities for Businesses and Individuals in Balch Springs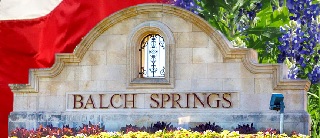 ACE Data Recovery has been restoring lost data from storage devices for over 30 years. We are able to restore data from devices such hard disks, solid state drives, RAIDs, servers, USB drives, and others. There are many reasons that can cause a loss of data, and we are here to address every one of them. Our success rate is at 98%, so you can be sure your device is in good hands. If you notice that there is something wrong with your data and you don't really know how to fix it, please don't do anything by yourself. You can cause more damage and turn the process of restoration into mission impossible. Let the professionals do their work and give you back your data.
Our office is located in Dallas, Texas but we have drives sent to us from all over the country. Some of our clients are from cities such as Balch Springs; others come a longer way just for our services. We have our own laboratory designed according to the highest standards determined for such facility. We pay great attention to the quality of air in order to avoid further damage on the device or the data. Our offices are equipped with the latest technology to enable us to get fast and accurate resolution to your problem.
Data Recovery Process: How It Works for Clients from Balch Springs
Free external hard drive or usb flash with each
completed
recovery
Our Data Recovery Experts Are Ready to Serve Customers from Balch Springs
For your convenience, ACE Data Recovery has an office in
Dallas, TX
. Whenever you're ready to start a free diagnostic evaluation of your media, call us at
877-304-7189
, bring your storage device to our Dallas, TX office, and be sure your data is in professionals hands.
ACE Data Recovery in Balch Springs, TX - over 30 Years of Helping People like You
From the moment you bring your storage device into our office to the time we get to the bottom of the problem, it usually takes from 24 to 48 hours. Once we are able to figure out what has caused the problem, we will tell you exactly how much it would cost you. If our quote is within your budget, we will initiate the procedure of data restoration.
ACE Data Recovery - Helping People like You in Balch Springs, TX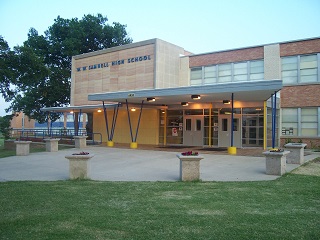 The time for this procedure varies, depending on the problem, but in most cases the time period is between 2 to 5 days. Our company is client-oriented and we are focused on achieving absolute customer satisfaction. Because of that, we have implemented a special "No Data - No Charge" policy. With this policy if we are not in a position to restore the data, as promised, then we won't charge you for any of our services. For us is not about making money, is about helping people! So if you have some damaged storage device and you have no idea what to do with it, bring it to us! We will take care of it!