Huntsville, TX Data Recovery Services - Hard Drives, SSD, RAID Recovery
Advanced Data Retrieval Capabilities for Businesses and Individuals in Huntsville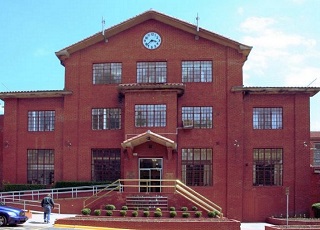 Living in digital age is full of fun. Thanks to Hi-Tech solutions you can choose from the wide range of data storage devices to keep all of your favorite music, family photos and critical docs at hand. Huntsville users are not an exception. Hard disk drives, RAID arrays, solid state drives, tapes, CDs and even floppy disks make a sort of a non-exhaustive list of devices we receive at our Houston Lab from Huntsville residents for data recovery.
Unfortunately, data loss makes the most serious problem for a lot of modern users not only in Huntsville. With this in mind, ACE Data Recovery specialists try their best to remain up-to-date with evolving technology to be able to solve any problem with your clicking HDD, defective SSD, faulty RAID, and damaged smartphone or tablet that comes of severe data loss.
With more than 35 years of successful hands-on experience in the IT market, ACE Data Recovery has made impressive advances in the field of data saving. Mainly, to retrieve all critical data in one piece, our highly-skilled experts develop proprietary tools and effective solutions worthy of each specific case.
Put simply, if you live in Huntsville and seek professional assistance to get locked or deleted files back from a failed HDD, RAID or portable device, rely on ACE Data Recovery Houston Lab.
Data Recovery Process: How It Works for Clients from Huntsville
Free external hard drive or usb flash with each
completed
recovery
Our Data Recovery Experts Are Ready to Serve Customers from Huntsville
For your convenience, ACE Data Recovery has an office in
Houston, TX
. Whenever you're ready to start a free diagnostic evaluation of your media, call us at
877-304-7189
, bring your storage device to our Houston, TX office, and be sure your data is in professionals hands.
Houston, TX Free Hard Drive, RAID or SSD Data Recovery Diagnostics for Huntsville's clients
Experienced Huntsville, TX: professional data recovery isn't a great luxury
Sometimes people in and around Huntsville, TX hesitate to call ACE Data Recovery team for qualified assistance with getting important info off the failed hard drives, SSD storages, RAID arrays, NAS clouds and "smart" widgets. The reason is poor fellows really think they can't afford high-grade file recovery services.
Now, the truth is that ACE Data Recovery manages to make professional data recovery affordable not only for large businesses, but also for small corporations and individual PC/Mac users. Developing proprietary solutions to keep up with times and be able to retrieve intact data from the latest models of data storage devices, ACE Data Recovery team is the best partner for those Huntsville users, who want to retrieve vital information safe and sound.
Data Retrieval in Huntsville, TX: it's much safer when you do it with ACE Data Recovery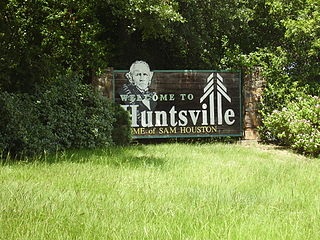 Even if your data got inaccessible on a desktop drive, external HDD storage, SSD unit, RAID/NAS platform, smartphone or pen drive, it doesn't mean you have to say goodbye to all your photos, docs, music and other priceless files. There's always a chance of retrieving your information back even from a completely dead storage item.
ACE Data Recovery lab offers the most comprehensive set of unique solutions to retrieve every single intact file from any type of data storage device. Dealing without tasks outsourcing and using only proven tools and software, developed in-house, ACE offers the most affordable data recovery services in and around Huntsville, TX.
For more information concerning the A-grade file retrieval, please call the ACE Data Recovery support line.