Lake Jackson, TX Data Recovery Services - Hard Drives, SSD, RAID Recovery
Advanced Data Retrieval Capabilities for Businesses and Individuals in Lake Jackson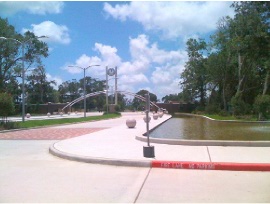 If you happen to own a digital storage device like most people do, you understand that losing data whether it is business records or family photos is something that can happen any time. If this just happened to you and are living in Lake Jackson, TX, don't panic just yet. ACE Data Recovery has brought their data recovery services to the residents of Lake Jackson, TX, and our engineers are ready to recover those files and other documents you accidentally lost. It is inarguable that there are many other people offering the same service. Please continue reading to learn why you should choose ACE Data Recovery.
Data Recovery Process: How It Works for Clients from Lake Jackson
Free external hard drive or usb flash with each
completed
recovery
Our Data Recovery Experts Are Ready to Serve Customers from Lake Jackson
For your convenience, ACE Data Recovery has an office in
Houston, TX
. Whenever you're ready to start a free diagnostic evaluation of your media, call us at
877-304-7189
, bring your storage device to our Houston, TX office, and be sure your data is in professionals hands.
Houston, TX Free Hard Drive, RAID or SSD Data Recovery Diagnostics for Lake Jackson's clients
Choosing ACE Data Recovery Solutions in Lake Jackson, TX
ACE Data Recovery was established back in 1981, so we have over three decades of experience in recovering data from hard drives, RAIDs, SSDs, flash drive, tapes of other storage devices. Our highly skilled engineers conduct the data recovery process in Class 10 and Class 100 cleanrooms and use cutting edge technology and equipment that we are proud to have personally designed and built. At ACE Data Recovery, the satisfaction of our clients comes first, and this is why we have made the process of recovering clients' data as simple as possible. All that is needed from you is to bring your storage device from Lake Jackson to our full service data recovery lab in Houston and leave the rest in the safe hands of our highly qualified engineers. A free evaluation of the storage device is then carried out, to determine if your data can be recovered. Immediately after the evaluation is complete, you will be contacted with a quote that has details of the cost of retrieving the data and an estimate on how much time the process could take. Once you give the ACE team the go-ahead to proceed with your recovery case, it'll take approximately 2-5 business days for us to get your data back. After the data recovery project is done, your data will be copied to a free return media.
Seeking Assistance from the Experts in Lake Jackson, TX - Give us a Call to Get Started
At ACE Data Recovery, we are very transparent to our clients. Unlike many data recovery companies, we do not have any hidden costs such as "attempt fees" or "parts fees." Moreover, we have a policy of "no data - no charge" to ensure that the data recovery service is as painless as possible to our clients. If you have lost your data, don't hesitate to contact us by phone or email. ACE Data Recovery service team is here to serve you.