Prosper, TX Data Recovery Services - Hard Drives, SSD, RAID Recovery
Advanced Data Retrieval Capabilities for Businesses and Individuals in Prosper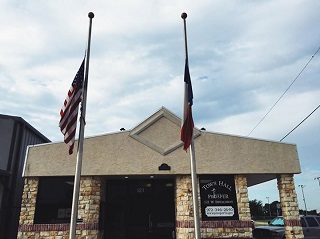 Our computers and storage media seem to be reliable, and we entrust the most valuable information to them. But what a great disappointment comes when our devices get broken, and all the files are lost. Sometimes it's possible to retrieve it on your own but it can be risky because all the data can be erased if you make a mistake. Even if you backup your data during your work, the latest changes can be lost when something goes wrong. So the first advice is to keep the data on two or more storage media, and the second one is: if you have problems in regard to your files, don't try to recover them independently, just find a proper service in or near Prosper, TX.
We deal with individual and corporate clients, and we can frankly say that we have saved many businesses by recovering vital information for them. We partner with many hard drive and computer manufacturers including Dell, Acer and Western Digital.
Data Recovery Process: How It Works for Clients from Prosper
Free external hard drive or usb flash with each
completed
recovery
Our Data Recovery Experts Are Ready to Serve Customers from Prosper
For your convenience, ACE Data Recovery has an office in
Dallas, TX
. Whenever you're ready to start a free diagnostic evaluation of your media, call us at
877-304-7189
, bring your storage device to our Dallas, TX office, and be sure your data is in professionals hands.
Choosing ACE Data Recovery Solutions in Prosper, TX
What are the reasons to come to us if you need data recovery in Prosper?
We have high percent of solved data problems: 98% of cases were successful.
Hard drives are repaired in our class 10 and class 100 clean rooms
Our clients don't worry about wasting money: they pay only for recovered data; all other services like diagnostics, parts, shipping, and temporary storage media for your recovered data are free of charge.
We create personal solutions if we meet cases that are new for us. And we actually cope with these challenging tasks.
Our team consists of the best engineers and managers we just could find and we can do all parts of job in our lab without outsourcing. This allows controlling quality on all the stages.
We use cutting edge equipment and improve it according to our practice.
Our company is able to work quickly without quality loss.
SeekSeeking Assistance from the Experts in Prosper, TX - Give us a Call to Get Started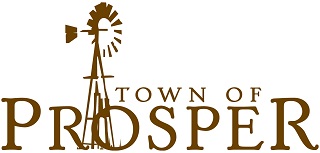 ACE Data Recovery is a company you can trust. Our 30-year experience is rich and variable, so that we accept many kinds of storage media like hard drive, CD and DVD, solid state drive, flash drive, RAID, tape. No matter what happened to your device, we can deal with the most difficult situations even if other companies in our industry declare that it's impossible to exempt the data.
Sounds unreal? Just come to our office in Dallas, TX and get convinced. If you have any questions regarding your situation or would like to get a free no obligation estimate, just give us a call at 877-304-7189!