Odessa, TX Data Recovery Services - Hard Drives, SSD, RAID Recovery
Advanced Data Retrieval Capabilities for Businesses and Individuals in Odessa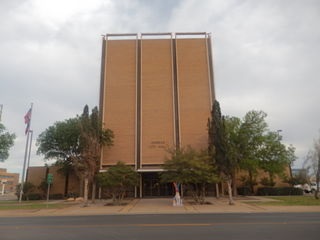 The cutting-edge technical solutions is what corporate and individual users in Odessa, TX need when they have serious issues with PC hard disk drives, Apple SSD storages, RAID servers, USB Flash devices and portable iOS/Android widgets. Usually when computers/servers fail, it results in sensitive data inaccessibility or even corruption. The latter one causes the most horrible thing Odessa business keepers and households may face: irretrievable data loss.
Luckily, there's a sure way to get crucial information back even when a backup file doesn't even exist and device used to be a data storage is nothing but a piece of electronic junk. When bad things happen to desktop HDDs, external hard drives, RAID arrays or SSD, the best thing to do is to contact ACE Data Recovery team for professional assistance with retrieving critical information from failed file storage devices.
Data Recovery Process: How It Works for Clients from Odessa
Free external hard drive or usb flash with each
completed
recovery
Our Data Recovery Experts Are Ready to Serve Customers from Odessa
For your convenience, ACE Data Recovery has an office in
Dallas, TX
. Whenever you're ready to start a free diagnostic evaluation of your media, call us at
877-304-7189
, bring your storage device to our Dallas, TX office, and be sure your data is in professionals hands.
Free Hard Drive, RAID, SSD or Flash Data Recovery Diagnostics for Odessa's clients
Priceless experience in file retrieval for PC/Mac users in Odessa, TX
For both corporations and individuals in Odessa, TX dealing with qualified file recovery technicians forming ACE Data Recovery team makes priceless experience. First of all, ACEs have more than 35 years of successful experience in providing the A-grade data retrieval services all over the United States. As the leading provider of the most advanced recovery solutions in the industry, ACE Data Recovery is capable to get any type of digital information off any kind of file storage device. Moreover, using state-of-the-art equipment, the company's engineering staff is able to create case-specific tools and software pieces in a proprietary lab.
In spite of the fact that ACE Data Recovery team is known as #1 data retrieval services provider in the world, company's services are affordable for both business owners and individuals. People in Odessa, TX know it for sure as every year ACE Data Recovery experts get tons of failed hard drives, SSD units, RAIDs and "smart" gadgets from there.
Dial ACE Data Recovery for prompt assistance with critical files retrieval in and around Odessa, TX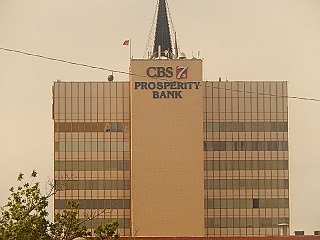 Many computer owners and businesses in Odessa, TX call on ACE Data Recovery's certified specialists to prevent business-related documentation and priceless life memories from corruption and permanent loss.
Even if vital files got locked inside a faulty HDD, SSD, RAID server, NAS volume, memory card or tablet, there's no reason for Odessa residents to panic. Whatever the problem is, in most case of data inaccessibility it's still possible to recover all intact files back safe and sound. All is needed is to call ACE Data Recovery team and hire qualified specialists who have all the necessary known-how to save sensitive info from permanent loss. Don't hesitate to dial ACE Data Recovery support line for computer owners in Odessa, TX. Call right away and get important data back in one piece.