Arlington, TX Data Recovery Services - Hard Drives, SSD, RAID Recovery
Advanced Data Retrieval Capabilities for Businesses and Individuals in Arlington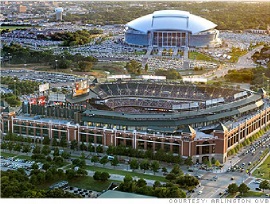 Data recovery is a critical job and cannot be left to novices. Data creation and management are at the heart of any business. Organizations take years to build up customer and business data that they intend to use for various purposes. Now, can you imagine what a precarious position a business would be put into if they cannot access their data? Professional data recovery specialists like ours near Arlington can recover failed drives and ensure that no organization loses their precious customer and other business critical data.
Data can be stored in various devices. The most common storage medium is the computer hard drive. Apart from the hard drive, the other popular storage options include RAID, server, flash drive, solid state drive and so on. With excellent technology being used in the manufacturing of these devices, data is not lost that easily. But that doesn't mean that data can never be lost. These devices are, after all, electronic devices and they can get damaged due to various reasons.
Instead of trying to recover on your own, it is best to seek professional service providers. The only issue here is about finding the best service providers to recover data from a hard drive or any other storage device.
Free external hard drive or usb flash with each
completed
recovery
Our Data Recovery Experts Are Ready to Serve Customers from Arlington
For your convenience, ACE Data Recovery has an office in Dallas, TX. Whenever you're ready to start a free diagnostic evaluation of your media, call us at 1-877-304-7189, bring your storage device to our Dallas, TX office, and be sure your data is in professionals hands.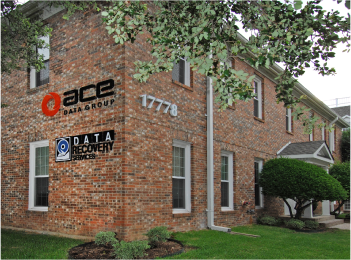 Dallas, TX ACE Data Recovery

:

17778 Preston Rd.,

Ste. 100,

Dallas

,

TX

75252

US

Office hours:

7:30am-7:00pm CST, Mon-Fri

8:00am-5:00pm CST, Sat

Toll Free: +1

877-304-7189

Telephone: +1

972-528-6580

Fax: +1 (972)528-6587

After Hours Emergency: +1 (214)924-6291

Email:

Customer Service
"I highly recommend this place!"
Very Professional. Lost my photos in a back-up drive. I try by any means to recover the data, until I contacted ACE recovery data. They are the only one that manage to do it.


Thelmo Treneman
Rated

5.0
on 11/07/2021
Reasons why customers in Arlington, TX choose ACE Data Recovery
How about choosing a data recovery service in Arlington like ours with our own lab that is exclusively used for data recovery services? We are fully confident about any type of data recovery because we the industry leading success rate in this domain. We can guarantee that our experts can recover data no matter what the situation is. If, for some reason we cannot recover your data, we wouldn't even charge you for the job.
Data Recovery in Arlington, TX - Give us a Call to Get Started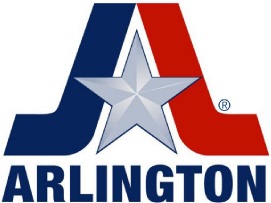 To get your data recovered from your storage device, simply walk into our lab near Arlington with the failed drive. We will take 24 to 48 hours to assess the situation and offer you a recovery quote. Don't worry, we will not charge you a bomb for recovering your data. We understand that our customers are very worried at the prospect of not being able to recover their data and we don't make money by manipulating their situation.
Visit us at Dallas, TX and get your data recovery done. If you don't have the time for visiting our lab, you can also ship your device to us. Be sure, no one does better data recovery in Arlington than us.
ACE Data provides hard drive recovery on a full range of HDDs including internal and external hard drives of all sizes, makes and models.Our staff have decades of experience in retrieving your files from servers, desktops, laptops or recover external hard drive. Never assume that data on your hard drive was lost forever, no matter what it has been through. We can retrieve any data even from storage devices that other data recovery companies deem "unrecoverable".
ACE Data performs recovery services on a full range of solid state drives on any NAND flash memory technologies for all makes and models of laptops, desktop and network storages. Solid state storage devices have no moving parts, so this creates the wrong impression that data is much safer on an SSD. However, this is not the case. SSDs are more vulnerable to some defects than typical HDDs are. SSDs have a limited number of write cycles, leading to potential data loss.
Our dedicated team of RAID data recovery engineers is trained to handle all of the current RAID hardware platforms as well as SAN and NAS appliances commonly utilized in the market today. ACE Data Recovery has extensive experience in recovery from failed RAID's, including parity-distributed and basic spanned or striped volumes. We only require the active members of the array in order to recover lost data - no controllers, cables or enclosures..
ACE Data Recovery has the experience, tools and knowledge base to retrieve your data whether you have a iMac, Mac Pro or Macbook of any model. We don't just recover your individual treasured photos and videos and return them to you in one big unorganized cluster. Unlike the services of our competitors, our data recovery process involves the total retrieval of your library fully intact, not just the individual files. At ACE Data Recovery we know how to rescue and reassemble the broken Time Machine puzzle as well.
We are able to recover your data from various brands, types of media and technologies, including, but not limited to: