The Colony, TX Data Recovery Services - Hard Drives, SSD, RAID Recovery
Advanced Data Retrieval Capabilities for Businesses and Individuals in The Colony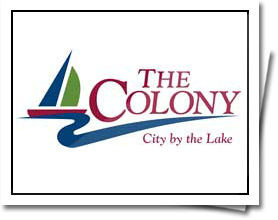 The idea of losing your data can be terrifying. It could be losing progress for a document for a client you've been working on for your business, a child's report for school, or even a college paper that you've spent hours on. Perhaps you lose access to video of your wedding, or home movies of your child. Whatever the case, this loss of data can be devastating to your professional career or your grades!
Keeping a regular backup of your data is not always an option. Hard drives, flash drives, RAID, and tape media may fail, or become damaged. The slightest thing could make them unreadable to your computer, and without the knowledge and equipment to secure the information back, your data may appear to be lost. But there is an answer to ease the stress of dealing with this problem. You are not alone. Data loss happens every day, and in the hands of a qualified expert, your data may not be lost just yet. There are companies that specialize in this problem.
Data Recovery Process: How It Works for Clients from The Colony
Free external hard drive or usb flash with each
completed
recovery
Our Data Recovery Experts Are Ready to Serve Customers from The Colony
For your convenience, ACE Data Recovery has an office in
Dallas, TX
. Whenever you're ready to start a free diagnostic evaluation of your media, call us at
877-304-7189
, bring your storage device to our Dallas, TX office, and be sure your data is in professionals hands.
Expert Assistance from ACE Data Recovery in The Colony, TX
Those from The Colony, TX with problems with faulty or damaged storage mediums who would like to have their data extracted from these devices under the supervision of professional data recovery experts should look to ACE Data Recovery. You are just a phone call away from getting your data recovered by a reputable, expert technician. Whether it's a hard drive, flash drive, USB storage device, RAID, solid state drive, or other device, we can help. Remember, if we don't get back the data you're after, you won't be charged.
Solutions provided at ACE Data Recovery in The Colony, TX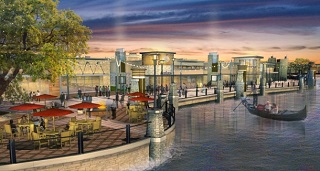 When choosing for professionals for your data recovery needs, why should you choose ACE Data Recovery with a lab near The Colony, TX? Here are just a few:
ACE Data Recovery has a staggering 98% success rate and has been in business for more than 30 years.
We offer a "No data - no charge" policy that guarantees that if we cannot get your data, you aren't going to be charged for our services. Nobody wants to pay for a service when they get nothing back from it.
We can recover data from RAID, hard disk drive, solid state drive, and tape media.
The contents of your recovered files are confidential.
Of all companies in the area, we are the most experienced and trusted in the field of data recovery.
The retrieval process from start to finish is usually performed between 2 and 5 days.
Our labs are state-of-the-art, equipped with the latest technology for data retrieval.