Victorville, CA Data Recovery Services - Hard Drives, SSD, RAID Recovery
Advanced Data Retrieval Capabilities for Businesses and Individuals in Victorville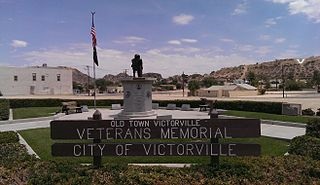 For business keepers and individual users in Victorville, CA it's quite natural to keep much vital information around. To process critical files and save them for years to come, local residents rely on various storage platforms including internal/external hard disk drives, solid-state drives, RAID/SAN/JBOD volumes, network-attached storages, USB Flash devices and portable "smart" gadgets.
At the same time, keeping important information on physical storage units runs the risk of temporary data inaccessibility caused by mechanical or logical failures. Even the most advanced HDDs can become damaged because of a sudden physical shock. The same thing can happen to SSDs that can become reformatted or overheated. Even the most reliable RAID servers aren't immune to logical corruptions and human errors. In short, there's no data storage device in Victorville, CA that can ensure 100% safety to sensitive user information.
ACE Data Recovery, the leading provider of qualified data recovery services in the United States, has a full set of proven solutions to assists corporate and individual computer owners in Victorville with retrieving crucial files from failed hard drives, SSDs, RAID/NAS arrays and other file storages. Professional file retrieval is easy and comfortable when you do it with ACE Data Recovery.
Data Recovery Process: How It Works for Clients from Victorville
Free external hard drive or usb flash with each
completed
recovery
Our Data Recovery Experts Are Ready to Serve Customers from Victorville
For your convenience, ACE Data Recovery has an office in
Los Angeles, CA
. Whenever you're ready to start a free diagnostic evaluation of your media, call us at
877-304-7189
, bring your storage device to our Los Angeles, CA office, and be sure your data is in professionals hands.
ACE Data Recovery experts can handle any file storage in Victorville, CA
ACE Data Recovery is one of the most reliable file retrieval service providers, not only in the United States, but all over the planet. For more than 35 years of providing A-grade technical services to corporations and households, the company has developed unique tools and strategies for the most efficient data retrieval.
These days, ACE can cope with any data-related issue people in Victorville, CA may face. Even the most advanced hard disk drives, solid-state platforms, RAID/NAS/SAN/JBOD volumes, iOS/Android widgets make no problem for certified specialists as ACE Data Recovery can create case-specific tools using the advantage of their proprietary lab.
Dial ACE Data Recovery support today to order the best file retrieval in Victorville, CA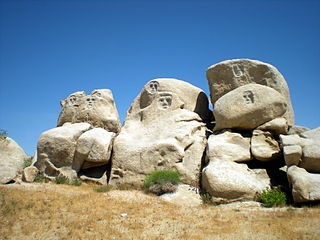 When something goes wrong with your desktop, MacBook, RAID server or NAS cloud, it's about time to take care of a full data backup. When it's too late, the only way to get critical files back from a failed hard drive, SSD storage, RAID, NAS, SAN, JBOD, smartphone or tablet is to call ACE Data Recovery for professional file recovery services.
No home-made solution can match proven tools and experience ACE Data Recovery experts can boast of. In addition, doubtful do-it-yourself file retrieval methods may severely corrupt intact data on a faulty storage unit and make it irretrievable.
To avoid unnecessary risks and ensure critical file safety, make a quick call to ACE Data Recovery support line for Victorville residents and present your issue. That's all!