Buffalo Storage Product Recovery - RAID, NAS, HDD Data Recovery
Buffalo Storage recovery - RAID and External Hard Drive Data Data Recovery
Computer technology is an interesting, constantly-evolving world with a large variety of devices and gadgets that make our life easier and more comfortable. Some of those devices are designed by Buffalo Tech, a manufacturer offering pretty wide range of non-Flash data storage devices for individual users and business owners.
Just like any other physical file storage, Buffalo drives are vulnerable to logical, physical and mechanical failures. To avoid potential data loss, ACE Data Recovery, the industry-leading provider of the A-grade data recovery services, offers pretty impressive set of proprietary solutions for successful Buffalo drives recovery.
Free external hard drive or usb flash with each
completed
recovery
If there's no way to access your Buffalo external storage or mini drive, the best thing is to rely on ACE Data Recovery experts. A team of well-trained specialists hired from all over the world will try their best to get every single piece of intact data from: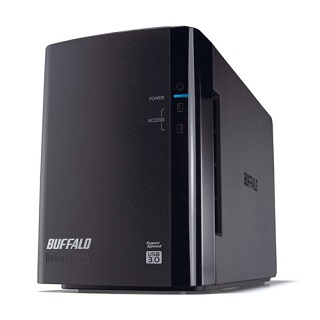 Both types of data storage devices use classy HDD technology, which makes them cost-efficient for both owning and file recovery. On the one hand, hard disk drives contain mechanical parts that can fail causing temporary file loss. On the other hand, ACE Data Recovery has a proprietary hard drive library that make it possible to swap failed drive parts with their exact match and improve chances of a favorable outcome.
To avoid further drive damage and prevent permanent data loss, ACE Data Recovery technicians wear static-proof garments and work in Class 100 cleanroom environment.
To meet essential need of small and mid-size business, Buffalo came up with a few product lines including the best low-cost network attached storages in the industry. Just like other popular NAS drives, Buffalo storages use the advantage of RAID technology to organize data. RAID arrays are known as the most secure file storage systems. Still, they can fail because of a sudden power cut, failed RAID controller, overheating or trivial human error.
To recover priceless information from failed Buffalo NAS drives, ACE Data Recovery relies on unique solutions specially developed to restore files from NAS, SAN and iSCSI SAN drives. To date, ACE Data Recovery can deal with any Buffalo network attached storage including: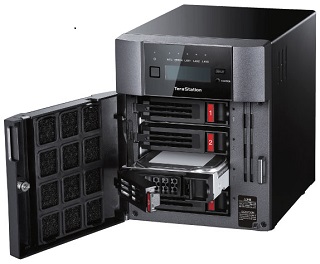 Buffalo Storage data recovery: ACE Data Recovery experts can retrieve intact files back
Is there any other reason for you to call on ACE Data Recovery for professional technical services? Why yes! In addition to more than 35-years' successful hands-on experience the company offers fair price for the outstanding services. The point is, ACE Data Recovery charges customers for successfully completed cases only. In other words, No Data — No Charge!