Kingston Fury Renegade NVMe SSD Revealed
April, 2022
Kingston Fury Renegade NVMe SSD Revealed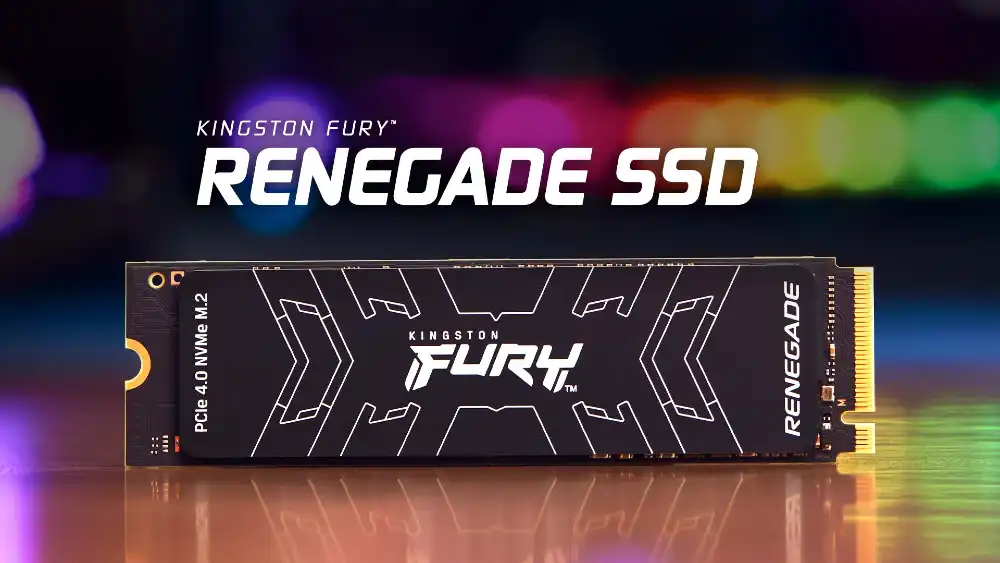 Kingston is expanding its high-performance portfolio with the Fury Renegade SSD, which is one of the fastest drives on the market and has more endurance than its predecessor Kingston's KC3000. But the extra endurance does come with a tradeoff of slightly less storage capacity.
The Kingston Fury Renegade drive is available in 500GB, 1TB, 2TB, and 4TB capacities and promises a few improvements over the KC3000 SSD. The new Kingston SSD delivers up to 7.3 GBps of bandwidth, a 300 MBps increase, and up to 1 million IOPS over the PCIe 4.0 interface. It also touts endurance of 1 petabyte-written-per-TB vs. 800 terabytes-written-per-TB for the KC3000. Another key difference between these two very similar SSD drives is that the Fury Renegade is marketed as a gaming SSD and touted as Playstation 5 Ready (though the drive lacks a heatsink).
The Fury Renegade SSD works with Kingston's SSD Manager app. This SSD Toolbox gives basic information about the drive, including the serial and firmware revision as well as usage and health statistics.
The Fury Renegade SSD comes in the common M.2 2280 form factor, with a graphene aluminum heat spreader and is single-sided at the 1TB capacity. The drive features the Phison E18 controller, which is one of the top PCIe 4.0 competitors on the market. The Phison E18 paired with Micron's 176-layer TLC flash. The Fury Renegade SSD also has the double-DRAM layout that Kingston uses on multiple products, in this case using two 512GB modules for a total of 1TB. There are two 512GB NAND packages which, for interleaving purposes, are in an 8DP configuration.
The Kingston Fury Renegade SSDs stack up well against other Gen 4 PCIe drives, and are a good choice for computer users, although a pricey one. But no matter how good they are, the Kingston Fury Renegade SSDs are vulnerable to logical SSD failures that can make critical user files inaccessible. Then the owners of the Kingston Fury Renegade SSDs will need to contact a professional data recovery services provider to get their data back. ACE Data recovery engineers can successfully recover data from SSDs of all makes and models and will gladly help the Kingston Fury Renegade SSD owners with their data recovery needs.