HGST Data Recovery Services - Call Us Today
Hitachi Global Storage Technologies Data Recovery Services
HGST (Hitachi Global Storage Technologies) products are well known all over the globe for their excellent quality and operation reliability. Every single HGST storage unit, whether it's a hard disk drive or SSD, embodies the latest hi-tech solutions and years of tedious work.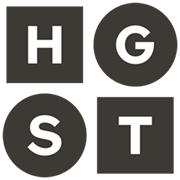 Despite the fact that company makes first-class file storage devices and systems, it doesn't provide data recovery services for customers. Instead, retrieving sensitive information from faulty storage units is the primary specialty of ACE Data Recovery, a reliable and trustworthy partner of HGST.
For many years now, ACE Data Recovery and HGST have maintained close business relations. The customers of both companies benefit from that partnership, namely, they can purchase reliable storage devices to safeguard vital files and get qualified assistance with data retrieval if something goes wrong.
Another good thing is that HGST still provides warranty services to all customers who bring or send defective storage units to ACE Data Recovery for file retrieval. Therefore, the owners of HGST devices can contact the manufacturer for product replacement or refund after ACE Data Recovery experts recover user's data.
Sure thing, years of successful partnership have revealed a number of benefits. The most precious thing is that ACE Data Recovery specialists now can deal with with any HGST data storage device available on the IT market.
Free external hard drive or usb flash with each
completed
recovery
Data recovery from Hard Disk Drives is the main specialization of ACE Data Recovery. Every year data recovery engineers retrieve enormous amount of user data from all kinds of HDDs suffered grievously from human errors, firmware failures, water or fire. The company offers free diagnostic evaluation and No Data – No Charge policy. After the recovery is completed, a client can pick up the data at one of the company's locations.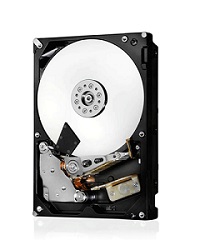 The latest solid state drives produced by HGST gain more and more popularity among those users who prefer to deal with high-speed data storage devices in order to process files with lightning speed. Nevertheless, modern solid state drives still need work. ACE Data Recovery engineers know more about SSD recovery than anybody else. In fact, the company has developed a certain number of tools and solutions to simplify solid state devices data retrieval procedure.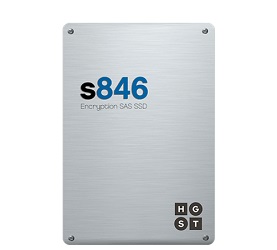 Data storage systems designed for businesses are expected to provide secure, flexible and cost-effective data storage solutions for keeping a huge amount of data. Many corporations use the advantage of servers to organize and store vital information about their customers, partners, products, technologies, etc. In case of a mishap, ACE Data Recovery engineers develop case-related tools and software that significantly improve chances to retrieve crucial business data in one piece.