Los Angeles, CA Data Recovery Services - Hard Drives, SSD, RAID Recovery
Advanced Data Retrieval Capabilities for Businesses and Individuals in Los Angeles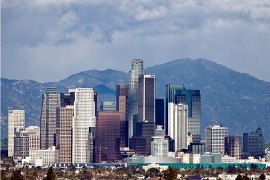 It probably won't surprise anyone to hear that Los Angeles is one of the biggest examples of where the neo-industrial tech boom is sweeping major American cities, given that
Los Angeles
is the biggest city on the West coast, with a population half the size of Great Britain, it seems impossible that Los Angeles wouldn't be the site of some major developments in all industries, with some employees in companies such as
VMWare
and
Twitter
. As a result of this, you might find that you'll want some sort of safety net for your digitally stored data, so that you might be able to stay ahead in one of America's biggest tech hubs, and while computer repair companies are prospering quite well and might seem like suitable choices for you, when it comes to
data recovery
, we'd like to offer you a more professional and wallet-friendly alternative in the form of our Los Angeles Service Center, located on Wilshire Boulevard, from where you can have access to some of the best data recovery engineers around.
Free external hard drive or usb flash with each
completed
recovery
Our Data Recovery Experts Are Ready to Serve Customers from Los Angeles
For your convenience, ACE Data Recovery has an office in Los Angeles, CA. Whenever you're ready to start a free diagnostic evaluation of your media, call us at 1-877-304-7189, bring your storage device to our Los Angeles, CA office, and be sure your data is in professionals hands.
Attention! Due to the constantly changing State and Local regulations involving Covid-19, some of our Service Center locations may be either closed or under restricted hours. Please contact customer service at 877-304-7189 to determine whether the location near you has been affected. If you wish to ship a device to us, please use Address Label.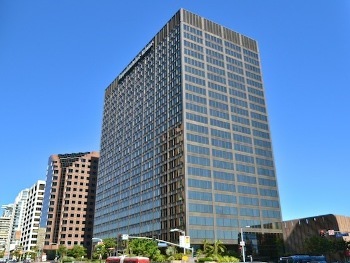 Los Angeles, CA ACE Data Recovery

:

10880 Wilshire Blvd.

,

Suite 1101

Los Angeles

,

CA

90024

US

Toll Free: +1

877-304-7189

Telephone: +1

626-765-4980

Office hours:8:30am-5:00pm Mon-Fri

Email:

Customer Service Operating hours may vary for this location due to Covid-19,
please contact us at 877-304-7189 to see whether this location is affected.
"Great service!"
Highly recommended. Went to another place before- they said that my hard drive is unrecoverable, but ACE extract all my critical data in about 5 days. Thank you.

Alexa N.
Rated

5.0
on 05/01/2019
Experienced Los Angeles, CA Data Recovery
Should you choose to deal with us, we first recommend that you call us at 877-304-7189, with any concerns or queries you might have regarding our procedures and our costs, alongside any number of other issues. We'll, of course, be willing to speak with you directly and help answer your concerns. Should you feel content with the services we offer, head down to our Service Center at Suite 1101 on 10880 Wilshire Boulevard, with your internal or external
hard drive, flash drive, RAID, sold state drive
, tape, or other data storage device, and drop it off with us.
Data Recovery in Los Angeles, CA - Give us a Call to Get Started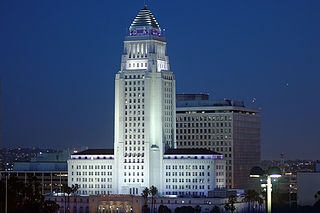 From there, we will send it to our team of skilled technicians and have them examine it, completely free of charge. They will estimate the time and cost it will take to repair the device. Once this short process is done, we'll get back to you and contact you with terms, based on the examinations we've made. Should you be happy with the terms, we'll then begin the
data recovery process
, which should be done within the space of a week, before sending it back to you free of charge.
Should you have any issues regarding your data storage device, drop by our Service Center at Wilshire Boulevard, near the Pierce Brothers Memorial Park, and we'll recover your data for you.
We are able to recover your data from various brands, types of media and technologies, including, but not limited to: