SanDisk Data Recovery Services - Call Us Today
Hitachi Global Storage Technologies Data Recovery Services
Data retrieval from SanDisk Flash storage devices and any other media is what ACE Data Recovery team is definitely capable of. Every year qualified engineers recover lots of sensitive user data from mobile storage devices, memory cards, USB Flash devices, solid state devices and even MP3-players produced by many manufacturers including SanDisk.

SanDisk is one of the well-known world leaders in developing cutting-edge Flash Memory Storage solutions. The company offers a really wide range of the Flash-based file storage units for home and business users. In addition, SanDisk specialists don't sit idle and work hard to astonish the world with new data storage technologies.
Founded in 1981 as Data Recovery Services, the company has earned the reputation of the most trusted data recovery company and it now known from pole to pole as ACE Data Recovery. A good part of the company accomplishments lies in the innovative data recovery methods and its propriety data recovery solutions. The development of case-related solutions allows ACE engineers to make great strides in business and retrieve users' data with the utmost care and efficiency.
Free external hard drive or usb flash with each
completed
recovery
For many years, ACE Data Recovery has provided high-class data retrieval services for SanDisk devices owners. Today, the company offers a number of solutions to recover data from SanDisk Mobile Storage units to get users' photos, music or contact lists. The company's equipment allows retrieving crucial files even from physically damaged SanDisk memory cards. If that's not enough, the company technical staff can develop and implement the most efficient case-related solution to save as many users' files as possible.
SanDisk Business Products Data Recovery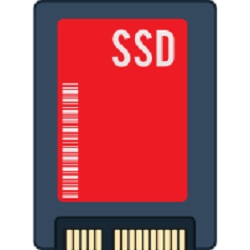 Many graphic artists and gamers all over the globe prefer to deal with SanDisk SSDs to get the best virtual experience. At the same time, thousands of people from pole to pole prefer to deal with ACE Data Recovery when it comes to retrieving lost or inaccessible files from SanDisk solid state devices. It's also true that in some cases dealing with USB Flash devices is way harder than retrieving data from good old hard disk drives. So, if you've lost data from your SSD or USB flash drive and need to get it back, call us for a free consultation. ACE Data Recovery pros can get data back from even hopeless devices. As with solid state drives, memory cards and mobile storage devices, ACE Data Recovery team can develop unique tools and software pieces to complete the task and restore critical files.
SanDisk Consumer Storage Data Recovery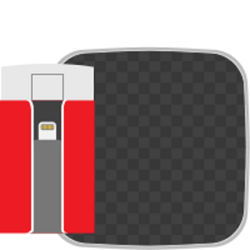 Anyway, there's no such thing as a flawless drive or memory card. Human errors, natural wear, accidents and even natural disasters happen. As a result, even the most reliable SanDisk Flash drives or solid state drive can fail and turn into device full of inaccessible user data. That's where it all begins for ACE Data Recovery experts.