ACE Data Recovery Successfully Retrieves Patient Data for 400 Hospitals from Failed Promise VTrak Array - Press Release
ACE Data Recovery Successfully Retrieves Patient Data for 400 Hospitals from Failed Promise VTrak Array
Dallas, TX - March 1, 2016 - ACE Data Recovery designed custom software to retrieve patient data from a failed Promise VTrak RAID array after the RAID configuration was lost. A managed, online, patient care electronic workflow provider, which holds patient information for more than 400 hospitals, called ACE Data Recovery after numerous unsuccessful attempts to bring the data back online.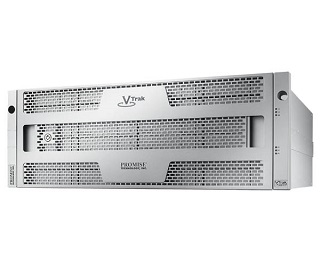 The RAID's (redundant array of independent disks) configuration is usually stored either in the controller's NVRAM or on the hard drives belonging to the array. In some instances, a power surge for example, this configuration can be lost. It is possible to restore the configuration to the RAID controller if the exact configuration at the point of failure is known.
"Our diagnostics showed that the Promise VTrak appliance was originally configured as RAID 10 and RAID 5 logical drives," said Fedir Bandurin, ACE senior enterprise recovery engineer. "Both logical drives were spread over the entire RAID array. After the configuration was lost, customer made several attempts to initialize each logical drive as RAID 6. They used the original drives, previously active in the array, to attempt this. All attempts failed because of physical issues with one of the drives. Therefore, the process of overwriting the original configuration with RAID 6 was only partially completed."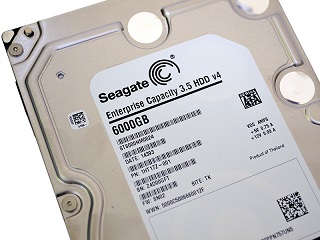 "After consulting with the customer, we repaired and extracted the raw data from the failed hard drive with the media damage," continued Bandurin. "Once this raw data was in hand, we developed a custom application to eliminate the derelict parity stripes of the RAID 6 initialization. The difference between this recovery and a typical RAID 5 recovery, when data can be retrieved with one missing drive, was that 4 clusters were overwritten in each stripe with RAID 6 parity data. We managed to recover all data in less than 48 hours allowing the client to get back to work without suffering any major service disruptions."
About ACE Data Recovery:
ACE Data Recovery, the leader in enterprise data recovery, provides services to businesses and individuals who experience data loss due to hard drive failures, software corruption, human error or natural disasters. Since 1981, the company has recovered data from all types of media including HDD, SSD, RAID, SAN, NAS, flash drives, and tapes. Headquartered in Dallas, TX, with additional labs in Falls Church, VA, Houston, TX, and Chicago, IL, the company also has service centers in 25 major metropolitan areas. For additional information visit https://www.datarecovery.net or call 877-304-7189. A dedicated number is also available to Spanish-speaking customers: 844-863-9573.
Note: Newsroom contains photographs:https://www.datarecovery.net/pressreleases/press-room.aspx