Fujitsu Data Recovery - Hard Disk Drive Data Recovery
Fujitsu Hard Drive Data Recovery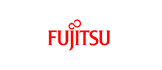 With more than 30 years involvement in hard drive data recovery, ACE Data Recovery has knowledge and experience to restore your data from any
Fujitsu
hard drives.
We collected huge library of Fujitsu hard drives, firmware and system track from various models. Our dedicated
Fujitsu
data recovery experts can provide data recovery on any size or model Fujitsu hard drive, including those, but not limited to, listed below:
MAU3036RC MAU3073RC MAU3147RC MAU3036NC MAU3036NP MAU3036FC MAU3073NC MAU3073NP MAU3073FC MAU3147NC MAU3147NP MAU3147FC MAT3073NC MAT3073NP MAT3073FC MAT3147NC MAT3147NP MAT3147FC MAT3300NC MAT3300NP MAT3300FC MAV2036RC MAV2073RC MAS3735FC MAS3735NC MAS3735NP MAS3367FC MAS3367NC MAS3367NP MAS3184NC MAS3184NP MAP3147FC MAP3147NC
MAP3147NP MAP3735FC MAP3735NC MAP3735NP MAP3367FC MAP3367NC MAP3367NP MAN3735FC MAN3367FC MAN3735MP MAN3367MP MAN3184MP MAN3735MC MAN3367MC MAN3184MC
MAJ3182
MAJ3091
MAH3182
MAH3091
MAF3364
MAG3182
MAG3091
MAE3182
MAE3091
MAC3045
MAC3091
MAB3045
MAB3091
MAA3182
MHU2100AT MHT2020AT MHT2030AT MHT2040AT
MHT2060AT MHT2080AT MHT2040AH MHT2060AH MHT2080AH MHT2040BH MHT2060BH MHT2080BH MHS2020AT MHS2030AT MHS2040AT MHS2060AT MHR2010AT MHR2020AT MHR2030AT MHR2040AT MHN2100AT MHN2150AT MHN2200AT MHN2300AT MHM2100AT MHM2150AT MHM2200AT MHL2300AT MHJ2181AT MHK2060AT MHK2090AT MHK2120AT MHG2102AT MHH2032AT MHH2048AT MHH2064AT
MHF2021AT MHF2043AT MHE2043AT MHE2064AT MHD2021AT MHD2032AT MHC2040AT MHA2021 MHA2032 MBA3300 MAX3147 MAX3147 MAW3300 MBC2073 MBB2147 MAY2073 MHW2160BJ MHW2120BK MHZ2320BH MHY2250BH MHY2200BS MHW2160BH MHV2120BH MHV2080BS MHX2300BT MHV2200BT MHV2160BT MHW2080AT MHW2040AC MHV2120AH MHV2080AS MHV2120AT
ACE Data Group hard drive recovery process meets manufacturer's requirements and will not void your original warranty.