Toshiba Data Recovery Services - Call Us Today
Toshiba Semiconductor Storage Products Data Recovery Services
ACE Data Recovery team offers a full set of professional solutions for data retrieval from Toshiba drives. Both corporate and individual PC/Mac owners can count on qualified assistance with file recovery from failed and completely dead Toshiba products.

Data storage devices manufactured by Toshiba are widely known around the world as reliable solutions for fast and comfortable data processing. At the same time, the company doesn't provide file retrieval services to the customers. Instead, retrieving sensitive information from Toshiba drives suffered from logical or physical failures is a duty of certified technicians forming ACE Data Recovery team.

During many years, the collaboration of Toshiba and ACE Data Recovery has been very successful and the customers of both companies benefit from that cooperation. In particular, business owners and individual computer owners can purchase reliable drives to safeguard critical information and hire a team of certified specialists to recover vital data back in case of need.
In addition, Toshiba still provides warranty services to those customers, who deal with ACE Data Recovery team in case of serious issues with the company's brand name products. In other words, ACE Data Recovery customers who own Toshiba drives can contact the manufacturer for product replacement.
Free external hard drive or usb flash with each
completed
recovery
These days Toshiba is well known as a provider of the high-class solid-state devices popular among corporate and individual computer owners. Nevertheless, modern SSDs are pretty far from perfect. With this in mind, ACE Data Recovery team offers the wide range of the latest solutions in order to make file retrieval from Toshiba's SSDs efficient and easy.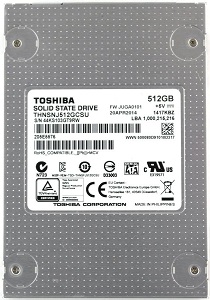 Toshiba's OCZ brand SSDs stand out as quite popular data storage platforms that may ensure lightning-fast files processing which makes them a perfect choice for companies and small business owners seeking both efficient and reliable solutions to process tons of critical files on a regular basis. ACE Data Recovery specialists, in turn, have developed unique tools and software pieces for the advanced OCZ SSD recovery in case of need.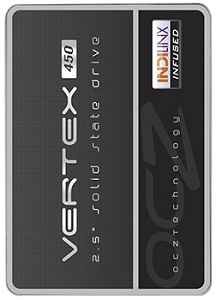 ACE Data Recovery experts work without any third-party assistance. Using the advantage of a proprietary lab and tools developed onsite, ACEs are capable to cope with the most complex cases of data inaccessibility and retrieve intact files other companies can't. As soon as the company specialists rely on their own experience, it makes basic recovery services affordable for corporations, small business owners and individuals.