Case Study | Auto Part Maker Saved From Potential Disaster
Major Auto Part Maker Saved From Potential Disaster
A top supplier of automotive parts to the worlds most prestigious vehicle manufacturers cannot afford to lose access to their operational data. So when one such company suffered a loss to business critical databases in one of its largest North American production facilities, it could have been disastrous.
Two of the three RAID volumes
in the array were offline and could not be seen by the Windows 2003 Server. One of those volumes contained valuable
SQL databases
. Despite extensive recovery efforts they could not get the volumes to come back online.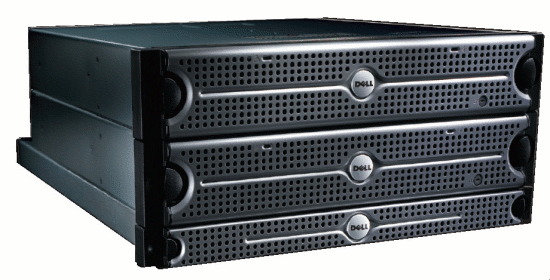 Fortunately one of their IT specialists was familiar with the expertise and professionalism of
Data Recovery Services
and wasted no time getting them involved. The facility was down in Mexico and being managed remotely, so the System Admin had the active drives containing the data from their DELL EMC AX SAN shipped to the ACE Data Recovery Headquarters in Dallas.
The first step in the data recovery process is to get the RAID drives images copied on to a server or other hard drive so that the data set can be re-assembled. Beyond the usual complexity of RAID recovery, the unique data structure of this particular
failed EMC AX array
added another layer of complexity to the imaging process. The typical sector size of a hard drive is 512 bytes. On this model, the sectors were 520 bytes. In this situation most data recovery companies would have to spend an extensive period of time just to reconfigure and manually piece back together
520 byte sectors
.
Since ACE Data Recovery had already developed in-house proprietary software to handle this, they were quickly able to merge the data into volumes. It is this type of custom designed and built hardware and software that separates ACE Data Recovery from all others. In fact, one of the most extensive parts of ACE Data Recovery's R&D development cycle is dedicated to fine-tuning the software and hardware tools specifically for their diverse engineering teams.
ACE Data Recovery successfully imaged all 14 drives and reconstructed all three volumes, two of which required custom handling because of file system corruption. This is where most recovery companies would have stopped, not bothering to check the underlying SQL databases. ACE Data Recovery performed both a check for consistency of the database and a torn-page verification to make sure it was not corrupted. Once it was determined the recovered volumes contained
operational SQL databases
, the data was made available via a secure FTP server to the company who was soon up and running again.
Any data recovery can be challenging, but when it comes to RAIDs you want to trust your critical business data to only one company: Data Recovery Services.
If you are having issues with your RAID configuration, call us for a free consultation
. We have the experience and custom tools to succeed where others fail.