Vallejo, CA Data Recovery Services - Hard Drives, SSD, RAID Recovery
Advanced Data Retrieval Capabilities for Businesses and Individuals in Vallejo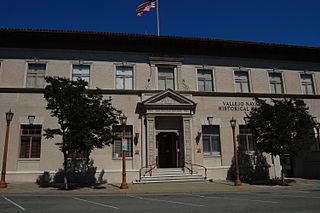 Like many other people in the United States, Vallejo residents use the advantage of high technologies to keep private and business-related information safe. State-of-the-art hard disk drives, solid-state drives, RAID/NAS/JBOD storage platforms and portable data storage devices have long become the best friends to thousands of PC and Mac users in Vallejo, CA.
Along with the use of various data storage platforms, Vallejo residents stay in touch with ACE Data Recovery, world-renowned provider of professional data retrieval services. The reason for that is the wish to safeguard sensitive information Vallejo individuals and business owners keep on various physical storages.
Generally, most modern data storage devices known to Vallejo users make reliable platforms to store vital files and save them from corruption or unintentional deletion. Nevertheless, even the most popular models of hard disk drives, SSDs, RAID/NAS storages, smartphones and tablets often fall victims to nasty things, such as sudden power cuts, careless human actions, and normal wear and tear.
That is why, when PC/Mac users in Vallejo, CA get in trouble with their desktop/laptop drives, "smart" widgets or RAID servers, they call the ACE Data Recovery certified specialists and order the best data retrieval services in the USA to ensure precious files recovery from completely dead data storages.
Data Recovery Process: How It Works for Clients from Vallejo
Free external hard drive or usb flash with each
completed
recovery
Our Data Recovery Experts Are Ready to Serve Customers from Vallejo
For your convenience, ACE Data Recovery has an office in
San Francisco, CA
. Whenever you're ready to start a free diagnostic evaluation of your media, call us at
877-304-7189
, bring your storage device to our San Francisco, CA office, and be sure your data is in professionals hands.
ACEs make data recovery affordable for PC/Mac users in and around Vallejo, CA
In addition to A-grade data retrieval services, there's one more thing about ACE Data Recovery people in Vallejo, CA appreciate so much. That thing is their well-thought-out price policy based on the following rule: "no data - no charge". That means no ACE Data Recovery customer in Vallejo should pay for the "bad shots" which may happen once in a while.
And furthermore, ACE Data Recovery experts do without outsourcing as the company is well equipped to develop efficient data retrieval solutions onsite. That in turn, makes service price affordable for both individual users and corporations in Vallejo, CA.
No DIY recovery, please. Vallejo, CA users prefer ACE Data Recovery services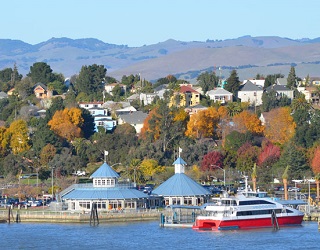 These days' people in Vallejo, CA frequently contact ACE Data Recovery when they encounter serious problems with their desktop drives, external HDDs, Apple SSDs, RAID/NAS/JBOD volumes, USB Flash units, outdated media and portable "smart" toys.
As for those IT-savvy folks in Vallejo, who still rely on questionable do-it-yourself data recovery methods, they should keep in mind that such a complicated procedure as data retrieval requires professional attention, specific tools and software. With this in mind, ACE Data Recovery team has developed many high-efficient file retrieval solutions. The company has reached over 35-years' experience in saving crucial data from any type of data storage device known to modern users.
So, how about you use that positive experience and hire a team of real professionals capable to retrieve your files from defective HDD, SSD, RAID/NAS, iOS/Android gizmo? Don't hesitate, call today and get your priceless digital treasures back!