Santa Rosa, CA Data Recovery Services - Hard Drives, SSD, RAID Recovery
Advanced Data Retrieval Capabilities for Businesses and Individuals in Santa Rosa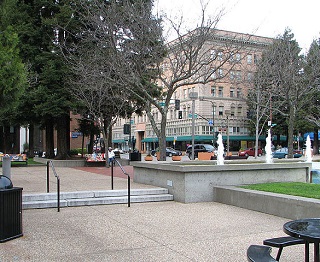 Qualified data retrieval services are the main reason why thousands of PC and Mac users in Santa Rosa, CA call on ACE Data Recovery. Every year certified specialists retrieve terabytes of sensitive info from faulty and completely dead HDDs, SSDs, RAID/NAS storages, and iOS/Android widgets.
So, what does professional data recovery stand for? In brief, it's nothing but a retrieval of the vital information, that has been temporarily lost, unintentionally deleted or corrupted, from the hard disk drives, solid-state drives, RAID arrays and other internal/external data storage platforms or backup drives.
In opposite to vast majority of do-it-yourselfers in Santa Rosa, certified data retrieval specialists in ACE Data Recovery use the advantage of proven solutions and well-thought-out strategy to guarantee 100% safe data extraction from any type of data storage unit received from Santa Rosa, CA.
Last but not least, the customer policy of ACE Data Recovery allows providing high-class data retrieval services to really wide range of PC/Mac users in Santa Rosa, CA, from individual users owning home PCs to medium and large businesses keeping tons of sensitive data on the latest RAID/NAS platforms.
Data Recovery Process: How It Works for Clients from Santa Rosa
Free external hard drive or usb flash with each
completed
recovery
Our Data Recovery Experts Are Ready to Serve Customers from Santa Rosa
For your convenience, ACE Data Recovery has an office in
San Francisco, CA
. Whenever you're ready to start a free diagnostic evaluation of your media, call us at
877-304-7189
, bring your storage device to our San Francisco, CA office, and be sure your data is in professionals hands.
ACE Data Recovery services: state-of-the-art solutions for the best results in Santa Rosa, CA
To achieve better results in piecing intact parts of user data together, ACE Data Recovery relies on hi-tech solutions developed as a result of a long and painstaking practice. Every single hard drive, SSD, RAID/NAS/JBOD component ACE receives from Santa Rosa, is thoroughly examined in order for certified technicians to get to the bottom of the problem and come up with the relevant data retrieval strategy.
Whatever the case, ACE Data Recovery technicians choose the optimal solutions to retrieve every single intact file from a defective desktop drive, overheated Apple SSD, corrupted RAID/NAS or heavily glitching smartphone. As a result of that approach, people in Santa Rosa have all chances to get priceless information back even from hopeless data storage devices.
It's recovery time! Call ACE Data Recovery for 100% safe data retrieval services in Santa Rosa, CA today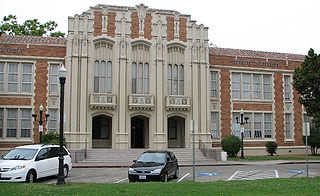 Vast majority of PC and Mac users in Santa Rosa prefer to deal with the ACE Data Recovery certified specialists. The reason is obvious: nobody wants to lose important information due to clumsy attempts to access temporarily locked data array on faulty desktop drives, solid-state drives, and RAID/JBOD/NAS storages.
Although ACE Data Recovery services aren't cheap (yeah, A-grade data retrieval does cost money), their sensible price policy, based on the pay-for-performance principle, makes it possible for people with a modest income to use the advantage of qualified data recovery services.
So, if you can't access crucial files on a desktop or get all intact info from a glitching secondary file storage, don't hesitate to contact the ACE Data Recovery support line and order the best data retrieval services in the United States.