Santa Clara, CA Data Recovery Services - Hard Drives, SSD, RAID Recovery
Advanced Data Retrieval Capabilities for Businesses and Individuals in Santa Clara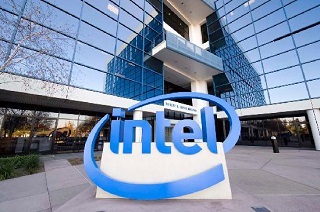 Needless to say, losing personal or corporate information is the worst trouble that could happen to every single computer or gadget owner in and around Santa Clara, CA. Even when it comes to the latest models of hard disk drives, solid-state storages, RAID/NAS/JBOD platforms, iOS/Android widgets, no one in Santa Clara is immune from severe data-related problems caused by a sudden power cut, clumsy human actions or manufacturing defects inside a storage unit.
Still, even if a desktop or RAID server goes down, it doesn't mean all crucial data is lost forever. Many computer and gizmo owners in Santa Clara use the advantage of ACE Data Recovery services to get all intact files off the defective hard drives, SSD storages, RAID, NAS, pen drives and smartphones.
For it's part, ACE Data Recovery team implements the most up-to date file retrieval measures, including unique case-related solutions developed onsite, to piece all data fragments together and recreate the initial files tree for further recovery. As a result, customers of ACE Data Recovery in Santa Clara have all chances to get vital info back even if their data storage devices are completely dead.
Data Recovery Process: How It Works for Clients from Santa Clara
Free external hard drive or usb flash with each
completed
recovery
Our Data Recovery Experts Are Ready to Serve Customers from Santa Clara
For your convenience, ACE Data Recovery has an office in
Mountain View, CA
. Whenever you're ready to start a free diagnostic evaluation of your media, call us at
877-304-7189
, bring your storage device to our Mountain View, CA office, and be sure your data is in professionals hands.
Dealing with ACE Data Recovery: polite and affordable services for Santa Clara, CA residents
What on earth is ACE Data Recovery? In brief, it's a team of certified experts providing the top of the line data recovery services for PC and Mac users throughout the United States. Dealing with faulty desktop drives, external HDDs, Apple solid-state disks, fancy-looking "smart" gadgets makes a large piece of the everyday routine for ACEs. Using the proven data recovery strategies, they are capable to retrieve any type of data from virtually any kind of data storage device.
In addition, ACE Data Recovery specialists do without outsourcing, which, in turn, makes company services affordable for really impressive range of potential customers in and around Santa Clara, CA.
Real Data Recovery ACEs: they do things others can't in Santa Clara, CA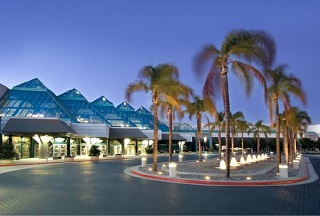 Retrieving sensitive information from a failed hard disk drive, RAID array, NAS cloud, SSD storage or tablet requires a lot of qualified work and professional tools. That is why many of those people in Santa Clara, CA, who really want to get temporarily lost files back, rely on ACE Data Recovery specialists.
For more than 35 years of the extensive hands-on experience, ACEs have acquired enormous knowledge in field of data retrieval and forensic recovery. Every year they get lots of defective desktop drives, RAID volumes, solid-state drives and portable data storage devices from Santa Clara users seeking a reliable way to save photos, music, documents and other priceless data from permanent loss.
Nothing lasts forever, they say. This is true for any physical data storage device known to modern PC/Mac users. So, don't get upset if a nasty thing happens to your desktop, MacBook, NAS storage or RAID server. Remember, even if you can't access your data, it's still possible to retrieve it. Call ACE Data Recovery as soon as possible to order professional data retrieval services for fair price!