Intel SSD 320 Series Data Recovery - Solid State Drive Recovery
Intel SSD 320 Series Data Recovery - Solid State Drive Recovery
The Intel SSD 320 Series is a quality solid state drive that enables you to store your valuable data and keep everything in one place. However, like all SSD, Intel SSD 320 Series has a limited number of write cycles so at one point you will no longer be able to rewire or record information. In addition, when Intel SSD 320 Series reaches its maximum, it might cause you to lose everything you have recorded and you probably won't be able to fix it on your own. The Intel 320 series (commonly referred to as the X25-M 3rd Generation) is a mainstream consumer SSD. All of the 320 series drives feature Intel's own 25nm NAND, which has a long history of Tier 1 performance and reliability. In case this ever happens to you, you can bring your Intel SSD 320 Series in our office and ACE Data Recovery will make sure the data is restored as soon as possible.
Intel SSD 320 series data recovery process: how it works for our clients
1.

YOU BRING

Bring or ship your failed storage media to our office for a free diagnostic evaluation.
2.

YOU APPROVE

Receive and approve an all-inclusive quote, so we can start the process immediately.
3.

WE RECOVER

Give us few days to recover your data and to copy it to a free return media.
4.

WE DELIVER

Get your data back, copy it to your computer and benefit from our free post-recovery support.
Free external hard drive or usb flash with each
completed
recovery
The recovery process will be carried out in one of our specialized facilities located in Dallas, Houston, Chicago or Falls Church. ACE Data Recovery has high tech laboratory that is equipped with the best instruments required for even the most complex recovery processes. We have taken into consideration every detail that might influence the recovery process. Moreover, we have hired a team of experienced professionals who are familiar with Intel SSD 320 Series and every other solid state device and can do wonders with lost data.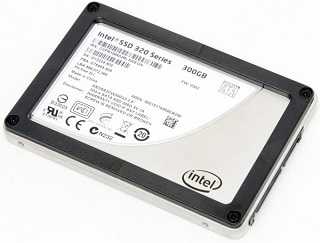 We have more than 35 years of experience in the data recovery business and with 98% success rate we must be doing something right. The customers love the way we work and how efficient we are. The recovery process starts with diagnoses of the problem. You need to bring your Intel SSD 320 Series into our office and allow 24 to 48 hours to identify the problem. We will contact you and if you agree with the terms, we will finalize the recovery process in the next 5 business days. If we fail, you won't have to pay us thanks to our No data – No charge policy. Here is what Jean has to say about us: "At first I wasn't sure what to expect but with the No data – No pay policy I knew I had nothing to lose. I took my Intel SSD 320 Series to ACE Data Recovery and as promised they recovered my data in the agreed period. I am very happy with their service."
In addition to the Intel SSD 320 Series and SSD recovery, we also offer other services that cover the following: hard drive recovery, RAID recovery, flash media recovery, tape data recovery, mobile data recovery, virtualization recovery, SQL server recovery.