Oxnard, CA Data Recovery Services - Hard Drives, SSD, RAID Recovery
Advanced Data Retrieval Capabilities for Businesses and Individuals in Oxnard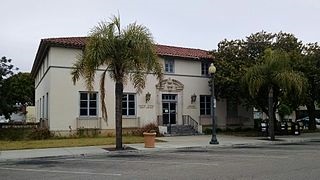 ACE Data Recovery Company offers a pretty wide range of state-of-the-art solutions for the A-grade data retrieval in Oxnard, CA. Not only local corporations can use the advantage of ACE Data Recovery's facilities. Individual PC/Mac users, who desperately need professional assistance with retrieving vital information from failed hard disk drives, SSDs, RAID/SAN/JBOD/NAS volumes, tapes, USB Flash units, can count on ACE Data Recovery.
In most cases, data inaccessibility computer/server owners in Oxnard, CA encounter from time to time is a consequence of a PC drive failure, server corruption, caused by human actions, manufacturing defects or storage unit degradation. ACE Data Recovery specialists, in turn, have an impressive set of tools and strategies to piece intact files together and retrieve them safe and sound. Even the latest desktop HDDs, SSDs, RAID/NAS storages and pen drives make no problem for certified technicians from ACE Data Recovery Company. In brief, file retrieval is a piece of cake for computer/server owners in Oxnard, CA using the advantage of ACE Data Recovery's services.
Data Recovery Process: How It Works for Clients from Oxnard
Free external hard drive or usb flash with each
completed
recovery
Our Data Recovery Experts Are Ready to Serve Customers from Oxnard
For your convenience, ACE Data Recovery has an office in
Los Angeles, CA
. Whenever you're ready to start a free diagnostic evaluation of your media, call us at
877-304-7189
, bring your storage device to our Los Angeles, CA office, and be sure your data is in professionals hands.
To deal with ACE Data Recovery means to make the best choice for Oxnard, CA users
The history of ACE Data Recovery Company begins in 1981. Since then, the team of certified technicians has established itself as the most accurate and the most reliable provider of the first-grade data retrieval services all over the United States.
Many corporations and households in Oxnard, CA call on ACE Data Recovery experts when nasty things happen to hard disk drives, SSDs, RAID/SAN/NAS platforms and other fragile data storage devices containing tons of vital business-related or private information.
Although ACE has enough proprietary tools and software pieces to cope with any data-related challenges Oxnard residents may face, skilled engineers there are able to create highly-specific solutions to deal with really complex cases of data inaccessibility. Indeed, ACE Data Recovery team makes the best choice for PC/Mac users in Oxnard, CA.
Take care of your information; retrieve files with ACE Data Recovery team in Oxnard, CA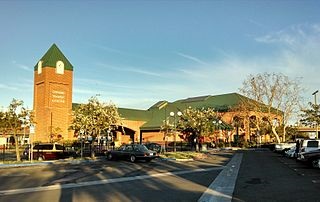 There's no need to despair if one day your desktop, MacBook, RAID server, NAS portable cloud, pen drive or "smart" gadget fails and makes all the precious files on it inaccessible. The first to-do thing is to shut off a computer, laptop or gizmo down as soon as possible. The thing is vital information may get corrupted, i.e. irrecoverable if you continue to use a faulty data storage device. So, for your own good, stop using computer or widget in case of a drive failure.
Next, contact ACE Data Recovery Company. If you really want to get intact crucial files back, forget about do-it-yourself methods and homemade tools, as clumsy data recovery attempts may lead to further storage device degradation and fatal file damage.
Leave all the messy work to the real pros. Pick up the phone and call the ACE Data Recovery support line for #1 qualified retrieval services in and around Oxnard, CA.