Orange, CA Data Recovery Services - Hard Drives, SSD, RAID Recovery
Advanced Data Retrieval Capabilities for Businesses and Individuals in Orange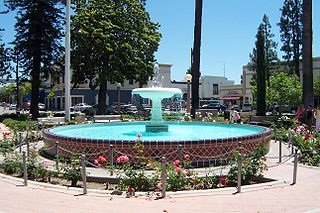 It comes without saying that data loss is one of the most unpleasant things corporative and individual PC/Mac users in Orange, CA may face. Every year thousands of local businesses and households lose vital information due to various issues with home/corporate desktops, RAID/NAS/SAN/JBOD platforms, solid-state drives and portable "smart" widgets.
Nevertheless, even if critical files are locked on a faulty hard disk drive, SSD, RAID, Android/iOS gizmo, it doesn't mean it's lost once and for all. The good news is that in most cases of data inaccessibility or temporarily loss businesses owners and households in Orange, CA have a real opportunity to get data back under the condition that critical files aren't damaged. Certified specialists from ACE Data Recovery team have all the necessary know-how to retrieve intact information even from a complete wreck used to be a state-of-the-art data storage platform.
As the world's #1 file retrieval services provider, ACE Data Recovery team is capable to give Orange residents a hand with saving important files from defective PC HDDs, Apple SSDs, corrupted RAID/SAN/NAS volumes, USB Flash devices, tablets and smartphones.
Data Recovery Process: How It Works for Clients from Orange
Free external hard drive or usb flash with each
completed
recovery
Our Data Recovery Experts Are Ready to Serve Customers from Orange
For your convenience, ACE Data Recovery has an office in
Los Angeles, CA
. Whenever you're ready to start a free diagnostic evaluation of your media, call us at
877-304-7189
, bring your storage device to our Los Angeles, CA office, and be sure your data is in professionals hands.
ACE Data Recovery customers in Orange, CA can afford high-class recovery
For more than 35 years of its existence, ACE Data Recovery Company has developed many highly-specific tools and efficient strategies in the field of data retrieval. These days, company's services are in popular demand amongst large corporations, small business owners and ordinary computer users from pole to pole. The reason is, ACE can boast of quite reasonable price policy aimed at really wide range of customers. So, no wonder mid-tier companies and individual PC/Mac owners in Orange, CA can afford the A-grade data recovery.
In addition to sensible service price, ACE Data Recovery possesses a pretty large stock of storage drives and their parts. In case of need, experienced engineers can swap deformed or burnt unit's parts to their exact match and gain access to the original file array for further retrieval. That's right, true file recovery aces can fix any data-related problem.
Call ACE Data Recovery today, say yes to professional data recovery in Orange, CA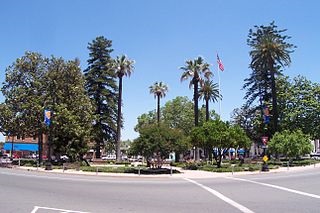 Nearly always dealing with a professional data recovery company is the only way for people in Orange, CA to get vital information back from a failed hard drive, RAID server, SSD platform, tapes , USB Flash unit or fancy gadget. Among the most reliable services providers, ACE Data Recovery makes the best choice as it offers a perfect balance between affordability and luxury: the first-grade recovery solutions for both Orange corporations and individuals.
Don't try to retrieve crucial data on your own. Such a delicate operation requires specific tools and lots of professional attention. Often, ACE Data Recovery experts spend days to piece the tiniest parts of user files together in order to retrieve them in one piece and copy to a more stable data storage unit.
Remember, only a specialist can ensure a successful file recovery in case of a serious desktop/server/book drive-related issue. Clumsy recovery attempts may completely destroy your files, so, don't hesitate to call ACE Data Recovery support to get vital files back.