Ontario, CA Data Recovery Services - Hard Drives, SSD, RAID Recovery
Advanced Data Retrieval Capabilities for Businesses and Individuals in Ontario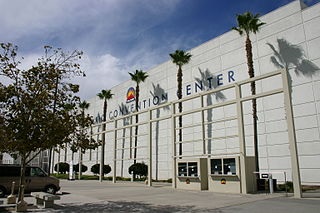 It's hard to imagine running a business or living a full social life in Ontario, CA without processing the whole mess of important files. Everyday Ontario residents send, receive and save terabytes of data. All that sensitive information is usually stored on hard disk drives, SSDs, USB Flash devices, RAID/JBOD servers, NAS clouds and other file storage platforms.
Often, data storage devices fail. Unfortunately, no physical storage drive or portable widget is robust enough to resist sudden physical shock, human errors, manufacturing defects and normal tear and wear. As a result, when a PC HDD, Apple SSD, RAID, NAS or Android/iOS gizmo falls a victim to a serious logical/mechanical failure, all user data becomes inaccessible, corrupted or even lost.
Usually, when it comes to file corruption, it's hardly possible even for IT geniuses in Ontario, CA to restore precious data. Fortunately, it's not so easy to "kill" files completely. Normally, they are locked inside a faulty hard drive, SSD unit, RAID server, smartphone or pen drive. To retrieve crucial information from a defective storage device, many Ontario businesses and households use the advantage of professional services provided by the ACE Data Recovery team.
Data Recovery Process: How It Works for Clients from Ontario
Free external hard drive or usb flash with each
completed
recovery
Our Data Recovery Experts Are Ready to Serve Customers from Ontario
For your convenience, ACE Data Recovery has an office in
Los Angeles, CA
. Whenever you're ready to start a free diagnostic evaluation of your media, call us at
877-304-7189
, bring your storage device to our Los Angeles, CA office, and be sure your data is in professionals hands.
ACE Data Recovery experts can retrieve files other Ontario, CA providers can't
ACE Data Recovery Company was founded in 1981. These days it's the most advanced provider of high-class data retrieval services to enterprise customers and individual PC/Mac owners.
ACE Data Recovery experts have really impressive set of hardware tools and state-of-the-art solutions, developed onsite, to successfully recover critical files from failed hard disk drives, RAID/NAS/JBOD/SAN platforms, SSDs, tapes , floppy disks, smartphones and tablets.
Many successful business owners in Ontario, CA prefer to entrust their servers, portable network-attached storages and desktop drives to the ACE Data Recovery team, as certified technicians they are capable to cope with storage units recognized as unrecoverable by other data retrieval services providers.
For Ontario, CA residents, professional data recovery starts with the first call to ACE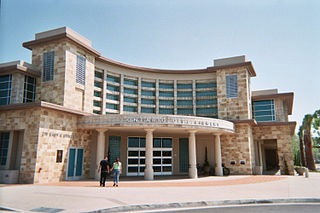 No one in Ontario, CA can feel secured against data loss due to a hard drive break downs or accidental file deletion. Nevertheless, you can always try and recover your precious data. The best way to restore every single piece of intact files is to call on professionals. ACE Data Recovery team is the best choice.
Forget about doubtful do-it-yourself methods and homemade tools when it comes to retrieving your data from a faulty hard drive, external storage, SSD, RAID/SAN/NAS platform. Severe data-related problems require professional attention and highly-specific tools. Let ACE piece small parts of data together and retrieve it for you.
Remember, time is gold. Don't hesitate to call the ACE Data Recovery support center in case of PC failure or server corruption and get started with the A-grade data retrieval.