Norwalk, CA Data Recovery Services - Hard Drives, SSD, RAID Recovery
Advanced Data Retrieval Capabilities for Businesses and Individuals in Norwalk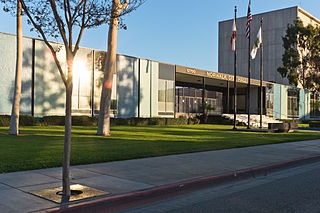 Nobody in Norwalk, CA expects data loss. Nevertheless, for many local business keepers and households, data-related issues make a pretty hard experience. When a desktop drive, SSD drive, RAID/JBOD array, NAS cloud, pen drive or smartphone fails, all important files on it become inaccessible. The only reliable way to restore them in one piece is to call on a professional data recovery service provider.
That is why Norwalk residents entrust their faulty data storage devices to certified specialists in the field of file retrieval from ACE Data Recovery Company. Those guys have both great hands-on experience and all the necessary equipment to handle any type of hard disk drive, solid-state solution, USB Flash device, and RAID or iOS/Android gizmo and piece all intact pieces of sensitive information together for further retrieval.
For many ACE Data Recovery customers in Norwalk, CA, file retrieval seems very easy thanks to hi-tech solutions used by ACE.
Data Recovery Process: How It Works for Clients from Norwalk
Free external hard drive or usb flash with each
completed
recovery
Our Data Recovery Experts Are Ready to Serve Customers from Norwalk
For your convenience, ACE Data Recovery has an office in
Los Angeles, CA
. Whenever you're ready to start a free diagnostic evaluation of your media, call us at
877-304-7189
, bring your storage device to our Los Angeles, CA office, and be sure your data is in professionals hands.
ACE Data Recovery is capable to restore any data Norwalk, CA need back
ACE Data Recovery team has been providing A-grade services since 1981. Since then, the company's experts have recovered tons of important files from defective HDDs, RAID servers, network-attached storages, SSDs, tapes, smartphones and tablets.
Corporations and individual PC/Mac owners in Norwalk, CA choose ACE Data Recovery Company for economically risk-free services that ensure a favorable outcome even in very complex cases of data inaccessibility. Be it HDD degradation, RAID/NAS corruption or SSD deformation, ACE is capable to cope with it and get all intact data off a failed storage unit safe and sound.
Give your files a chance to get recovered in Norwalk, CA: call ACE Data Recovery today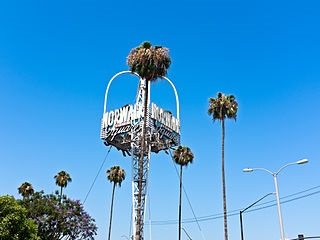 To restore crucial data even from severely corrupted file storages, ACE Data Recovery experts have many proprietary solutions. And not only that! In case of need, certified engineers there are able to develop unique case-specific hardware tools without using third-party assistance. As a result, ACE Data Recovery customers in and around Norwalk, CA stand a good chance to return important documents, favorite music, priceless family vids and other files back after a desktop HDD, Apple SSD, RAID, NAS, JBOD failure.
To use the advantage of professional data retrieval services, you only need to give a quick call to the ACE Data Recovery support line and provide full details concerning the case. Remember, the sooner ACE figures out why all your files got inaccessible, the higher the chances of successful data recovery.
If you are having trouble with your home PC or corporate server, don't hesitate to hire a team of certified file retrieval specialists - contact the ACE Data Recovery team right away.