Moreno Valley, CA Data Recovery Services - Hard Drives, SSD, RAID Recovery
Advanced Data Retrieval Capabilities for Businesses and Individuals in Moreno Valley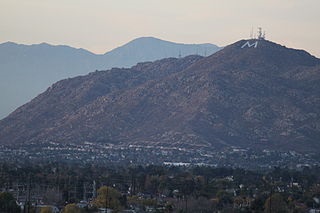 There are not many ways for corporations and individual computer owners in Moreno Valley, CA to restore critical information in case of a serious PC/Mac/server failure. The best choice is to call qualified specialists providing high-class data recovery services.
Amongst the most reliable data retrieval service providers, the ACE Data Recovery team is known for using the most advanced solutions to get intact files from any data storage platform. Even the latest hard disk drives, solid-state drives, RAID/NAS/JBOD storages, USB Flash devices and "smart" portable widgets make no problem for ACE. In case of need, the company's engineers can develop highly-specific case-related tools to improve chances of successful file recovery.
Data loss is a scourge of all Moreno Valley PC/Mac owners using hi-tech solutions to do business or keep priceless memories safe for years to come. Nevertheless, even the most perfect desktop HDD, Apple SSD unit, RAID, NAS can't ensure 100% safety to sensitive information. Even a tiny mistake can turn a state-of-the-art data holder into a complete wreck.
Luckily for Moreno Valley residents, ACE Data Recovery specialists are capable to halt the process of data loss and retrieve every single intact piece of crucial information even from severely corrupted storage item.
Data Recovery Process: How It Works for Clients from Moreno Valley
Free external hard drive or usb flash with each
completed
recovery
Our Data Recovery Experts Are Ready to Serve Customers from Moreno Valley
For your convenience, ACE Data Recovery has an office in
Los Angeles, CA
. Whenever you're ready to start a free diagnostic evaluation of your media, call us at
877-304-7189
, bring your storage device to our Los Angeles, CA office, and be sure your data is in professionals hands.
Learn more about qualified data retrieval in Moreno Valley, CA with ACE Data Recovery
Dealing with ACE Data Recovery Company is a useful experience for those business keepers and households in Moreno Valley, CA who desperately need prompt assistance with saving crucial information from corruption and permanent loss. Moreover, desktop/server owners have a chance to know more about data recovery industry.
These days, there are still many misconceptions regarding the retrieval of intact files with qualified recovery services providers. So, people still believe that high-grade data retrieval is a sort of luxury only deep pockets can afford. However, the truth is slightly different: many companies rely on projects outsourcing, so their services are mainly affordable for large corporations. As for the ACE Data Recovery team, those guys use the advantage of tools developed onsite. So, no company's customer in Moreno Valley should overpay for professional data retrieval.
Contact ACE Data Recovery today: choose the best file retrieval option in Moreno Valley, CA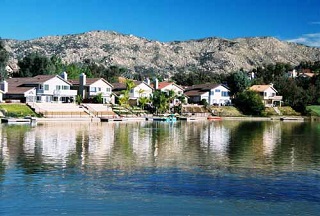 You don't need much to restore your files from a defective hard disk drive, RAID, SSD, NAS, USB Flash device, tapes, smartphone or tablet. Actually, the only thing you need is to call the ACE Data Recovery team and specify the issue.
Data recovery is hard work only professionals can do. So, if you really need your data back, refrain from careless attempts of do-it-yourself file retrieval. Otherwise, you can easily damage both storage unit and intact pieces of information inside it. As a result, you may encounter a risk to lose priceless data once and for all.
Forget about DIY methods. Entrust your desktop drives, solid-state drives and network-attached storages to the world's leading providers of first-class data retrieval services. Call the ACE Data Recovery support line right away to get started!