Long Beach, CA Data Recovery Services - Hard Drives, SSD, RAID Recovery
Advanced Data Retrieval Capabilities for Businesses and Individuals in Long Beach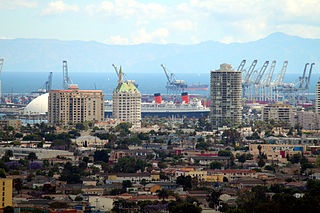 Every year corporations and ordinary computer owners in Long Beach, CA lose files due to various hard drives, SSD, RAID failures. Logical/mechanical drive failures, careless human actions, normal wear and tear - each of these causes can result in heavy data corruption or even permanent loss.
Using professional data recovery services is the most reliable way for Long Beach residents to recover temporarily inaccessible music, business-related docs, private photos and other priceless files in one piece. Trying to recover intact files in a DIY way has negative long-term consequences for those computer owners and business keepers in Long Beach, CA, who really want to get their data back from complete wrecks used to be hard disk drives, solid-state disks, USB Flash drives, smartphones or tablets. Only proven solutions from certified data recovery specialists can help. ACE Data Recovery experts know that for sure.
ACE Data Recovery team offers qualified assistance with retrieving crucial files from defective desktop HDDs, Apple SSD storages, state-of-the-art RAID/JBOD/NAS servers, "smart" iOS/Android gadgets and the outdated data storage platforms.
ACE Data Recovery team, #1 data retrieval services provider not only in the United States, but all over the globe. Company's specialists have both rich experience and qualifications to cope even with hopeless cases of data inaccessibility. In addition, ACEs are equipped enough to develop their own hardware tools in order to piece the tiniest parts of data together and recover them from heavily damaged HDDs, SSDs, RAID, NAS, pen drives and tape.
Data Recovery Process: How It Works for Clients from Long Beach
Free external hard drive or usb flash with each
completed
recovery
Our Data Recovery Experts Are Ready to Serve Customers from Long Beach
For your convenience, ACE Data Recovery has an office in
Los Angeles, CA
. Whenever you're ready to start a free diagnostic evaluation of your media, call us at
877-304-7189
, bring your storage device to our Los Angeles, CA office, and be sure your data is in professionals hands.
ACE Data Recovery makes it easy to restore files in Long Beach, CA
It's also vital that ACE Data Recovery professional services are affordable not only for large corporations. Small businesses and households in Long Beach, CA can count on qualified help in case of a serious desktop drive failure, SSD storage overheating or RAID array corruption. Reasonable price policy in combination with using proprietary technical solutions allows ACE Data Recovery customers to save time and money.
Call on professionals: get your files back with ACE Data Recovery team in Long Beach, CA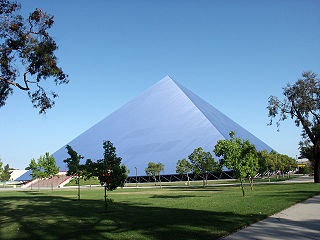 So, high-grade data recovery requires highly-specific tools and lots of qualified time. ACE Data Recovery customers in Long Beach, CA can prove it. Lots of local business owners an individual users call on the A-grade assistance with critical data retrieval when something goes wrong with PC HDDs, solid-state solutions, RAID/NAS/JBOD platforms, fancy widgets. Often people in Long Beach rely on ACE to extract sensitive information from the outdated data storage devices, such as tape drives and floppy disks.
When it comes to retrieving critical files from failed storage devices, ACE Data Recovery can beat any company in and around Long Beach. If you are in trouble with your desktop, external book drive, SSD storage, RAID server or NAS cloud, don't hesitate to call ACE Data Recovery team for help. Those guys have really wide set of solutions to get your files back safe and sound.