University City, PA Data Recovery Services - Hard Drives, SSD, RAID Recovery
Advanced Data Retrieval Capabilities for Businesses and Individuals in University City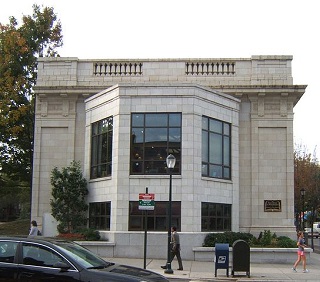 It's not a big secret for tech-savvy PC/Mac users in University City that data recovery is something everyone will experience eventually. In fact, if you are used to keeping your data on an external hard disk drive, SSD, pen drive or personal RAID 1 array, that doesn't make your files immune from a thousand nasty things that may cause severe data loss.
And furthermore, moving priceless photos, music, videos and other pieces of sensitive information to virtual cloud storages doesn't change a thing, as cloud services providers use physical servers to keep customers' data for a long time. A random server is a sort of RAID array full of ordinary HDDs or SSDs. Due to a trivial human error, failed data transfer, serious power-related issues, a virtual cloud that seemed so reliable, might turn into a locked chest full of priceless user data.
In case of a serious data-related issue, experienced PC and Mac users in University City prefer to deal with certified data retrieval specialists from ACE Data Recovery. Now, when people in University City face with data loss, most of them prefer to refrain from any DIY actions and leave all the hard work to the ACE Data Recovery team. What a wise decision, indeed!
Data Recovery Process: How It Works for Clients from University City
Free external hard drive or usb flash with each
completed
recovery
Our Data Recovery Experts Are Ready to Serve Customers from University City
For your convenience, ACE Data Recovery has an office in
Philadelphia, PA
. Whenever you're ready to start a free diagnostic evaluation of your media, call us at
877-304-7189
, bring your storage device to our Philadelphia, PA office, and be sure your data is in professionals hands.
Experienced University City, PA Data Recovery
Thanks to extensive experience, for more than 35 years ACE has developed into to the world's leading data recovery service provider approved by well-known manufacturers. To cope with the most serious cases of data loss and retrieve every single intact file from a faulty hard disk drive, solid-state device, RAID/NAS volume, zip drive, magnetic tape, smartphone or tablet, ACE Data Recovery experts use the advantage of proprietary equipment developed onsite.
Such an approach allows the ACE Data Recovery team to find the best solution to save critical files from permanent loss.
Data Recovery in University City, PA - Give us a Call to Get Started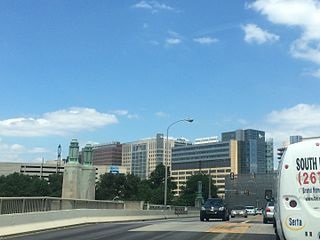 Which is also important, the price of services depends on whether the data is retrieved. In brief, if data recovery attempts end in failure, ACE data Recovery customers have nothing to pay for. Sensible price policy makes the company very popular not only in University City, but around the globe.
To use the advantage of high-grade data recovery services, University City residents should follow these simple steps. First of all, turn your PC or Mac off in order to prevent your files from corruption or overwriting. Next, call ACE Data Recovery and let qualified specialists know about your issue. That's all!
Remember, you can always ensure crucial files safety. All you need is to keep ACE Data Recovery's phone number around.