Gaithersburg, MD Data Recovery Services - Hard Drives, SSD, RAID Recovery
Advanced Data Retrieval Capabilities for Businesses and Individuals in Gaithersburg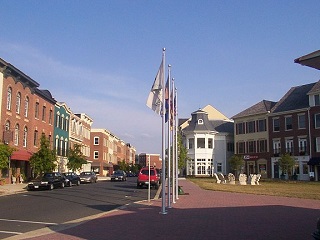 In our "information era" information has become the most valuable thing. Losing just one file can cause a local disaster at your firm or stop work of a big business. There're many ways to lose data, and the most wide spread are damaging a media storage or a laptop by dropping it or deleting data by chance.
Many people make efforts to recover the data independently but it can lead to making it nonrecoverable. So it's necessary to make a small research in order to select the best assistant who is able to retrieve the data professionally.
Our company has been running such business for 30 years and permanently shows great results. ACE Data Recovery is a reliable partner if you need someone who can recover the data without damaging it and with high level of likelihood in Gaithersburg, MD.
Data Recovery Process: How It Works for Clients from Gaithersburg
Free external hard drive or usb flash with each
completed
recovery
Our Data Recovery Experts Are Ready to Serve Customers from Gaithersburg
For your convenience, ACE Data Recovery has an office in
Washington, DC
. Whenever you're ready to start a free diagnostic evaluation of your media, call us at
877-304-7189
, bring your storage device to our Washington, DC office, and be sure your data is in professionals hands.
What are the reasons of our effectiveness at Gaithersburg, Maryland?
ACE Data Recovery has many labs, and each of them is equipped with the most accurate and up-to-date technique. But not only equipment is the guarantee of our outstanding results. We seek for the best specialists in this area and recruit just those who meet our rather strict requirements. Our labs have proper conditions for such kind of work - ideally clean rooms where the media storage and hard drives are opened in order to define the problem and save data.
We appreciate our clients and their trust. Our motivation to gain the result is extremely high because we get payment only for the recovered data - not for the diagnostics or other services.
ACE Data Recovery: convenient and clear service for Gaithersburg, MD? - Give us a Call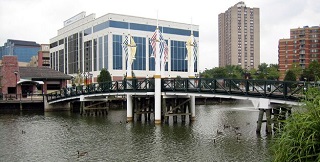 Losing the files is upsetting in itself, so less is the desire to meet bad service or complicated process of solving your problem. When you deal with us, your only trouble is to get to our office that is not far from Gaithersburg, MD. After our engineers find out how to retrieve your information you have just to approve the cost. Our pricing policy is clear and stable - no unpleasant surprises for you.
After successful recovering you receive the data on the free media and are always welcome with any questions: we provide our clients with free support after completing the work.
Does it sound too good to be true? Just check by yourself and be sure: we are responsible for our words.