Metairie, LA Data Recovery Services - Hard Drives, SSD, RAID Recovery
Advanced Data Retrieval Capabilities for Businesses and Individuals in Metairie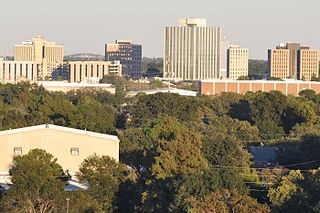 If you think that data loss is a thing that happens only to huge data centers and corporations, you'd better take a closer look at your old PC, Mac or external HDD.
Every year, business owners and individual users in Metairie, LA suffer from the consequences of data inaccessibility. Even the latest models of hard disk drives, solid-state drives, USB Flash drives, smartphones and tablets aren't immune from logical and physical failures. As a result, even the most reliable desktop, Mac device, RAID server or NAS cloud may block or even corrupt critical user data.
To prevent sensitive information on faulty HDDs, SSDs, RAID, JBOD, NAS platforms from permanent loss, Metairie residents use the advantage of ACE Data Recovery services. Certified technicians there have a wide range of solutions to cope with any data-related challenge people in Metairie, LA may face.
Data Recovery Process: How It Works for Clients from Metairie
Free external hard drive or usb flash with each
completed
recovery
Our Data Recovery Experts Are Ready to Serve Customers from Metairie
For your convenience, ACE Data Recovery has an office in
New Orleans, LA
. Whenever you're ready to start a free diagnostic evaluation of your media, call us at
877-304-7189
, bring your storage device to our New Orleans, LA office, and be sure your data is in professionals hands.
Data Recovery in Metairie, LA: every user can be a customer of ACE Data Recovery
Being the world's leading data retrieval service provider, ACE Data Recovery is well equipped to handle any type of data storage device known to people in and around Metairie, LA. The best solutions, developed for more than 35 years of successful hands-on experience, leave no chance for "troublemakers" threatening sensitive information on personal and corporate desktops, Mac devices or servers.
Everyone is equal in the face of a serious problem. ACE Data Recovery understands it perfectly. Both business owners and individual PC/Mac users in Metairie can count on qualified assistance with retrieving vital information from defective hard drives, Apple SSD units, RAID/JBOD/NAS arrays, portable "smart" devices and outdated file storage systems.
Sure thing, professional services cost money. ACE Data Recovery doesn't provide A-grade file retrieval services for free, however, the company's price policy allows Metairie customers to receive an estimate for free to make sure they can afford the service. In addition, ACE charges only for retrieved information.
Call ACE Data Recovery for the best data retrieval services in and around Metairie, LA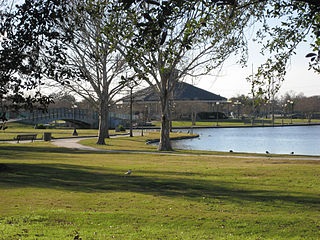 "No Data - No Charge" is the motto of ACE Data Recovery. It doesn't make sense to charge money for a bad shot, indeed. That is why ACE improves their data recovery strategies on a regular basis to keep being #1 data retrieval service providers on the IT market.
Using the advantage of the company's state-of-the-art lab, certified engineers process tons of defective or completely dead desktop drives, external HDDs, SSD drives, USB Flash devices to get to the bottom of the problem and recover as many intact files as possible. Be it a super secure RAID array or dusty pale of the magnetic tapes, it's not a problem for ACE to retrieve temporarily lost info from any platform.
Remember, inaccessible data can be retrieved. So, don't hesitate and call ACE Data Recovery right away as timely referral improves your chances of successful data retrieval.