Lake Charles, LA Data Recovery Services - Hard Drives, SSD, RAID Recovery
Advanced Data Retrieval Capabilities for Businesses and Individuals in Lake Charles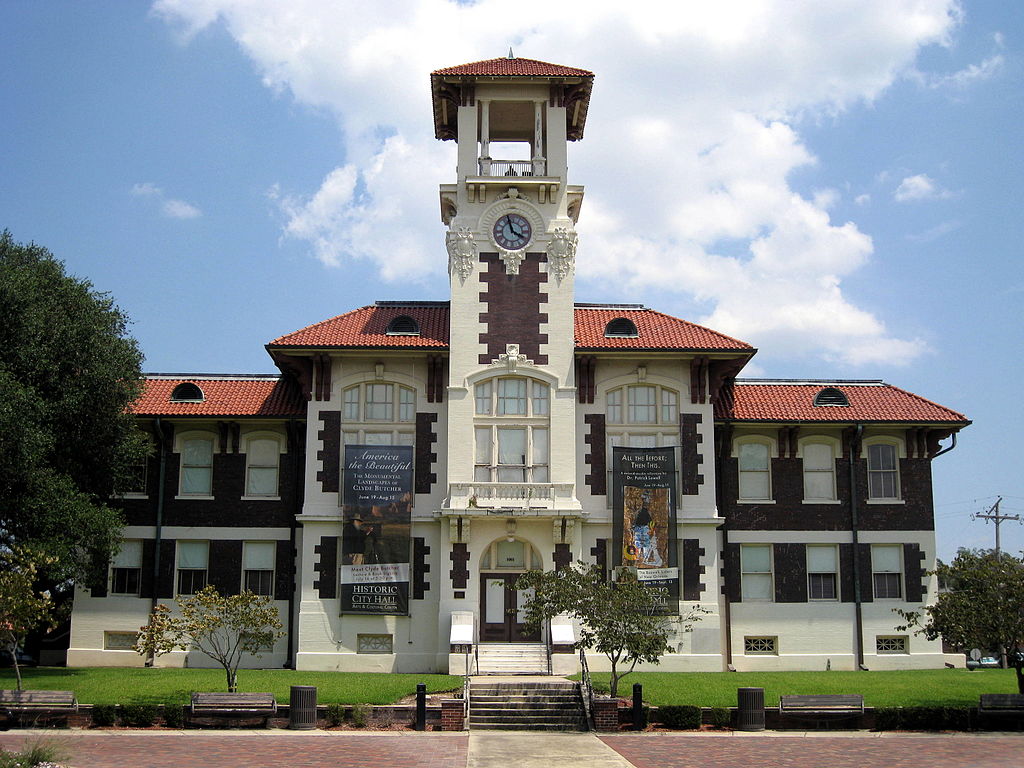 Have you lost important data and records on your personal computer and have no idea what to do next? It may seem that you've lost all your important files and documents but luckily ACE Data Recovery in Lake Charles, LA possesses the strategies to recover any type of data from any type of computer, laptop or hard drive. We're one of the only companies in the United States to offer a completely free diagnostic and our expert data recovery services are carried out in facilities that surpass Class 100 Clean Room specifications. Simply give one of our data recovery technicians in Lake Charles, LA a call at 877-304-7189 to start the recovery process to your hard drive.
You are not going to find any data recovery services companies who offer a higher degree of customer care than we do. Our transportation services and quick hard drive repair methods are two examples of our degree of customer care in Lake Charles, LA. With 40 years of experience in the data recovery business, it is easy to see how we have become so effective. We further our level of knowledge by attending data recovery service workshops based around hard drive and SSD recovery. On top of that, we have wisely invested thousands of dollars into develment of special tools, which speed up the process and allow us to be sure the job is done right. Whenever you bring your machine to us, it will be worked on in one of our Class 100 cleanrooms, which do a superb job of reducing airborne particles.
Free external hard drive or usb flash with each
completed
recovery
Our Data Recovery Experts Are Ready to Serve Customers from Lake Charles
For your convenience, ACE Data Recovery has an office in Lake Charles, LA. Whenever you're ready to start a free diagnostic evaluation of your media, call us at 1-877-304-7189, bring your storage device to our Lake Charles, LA office, and be sure your data is in professionals hands.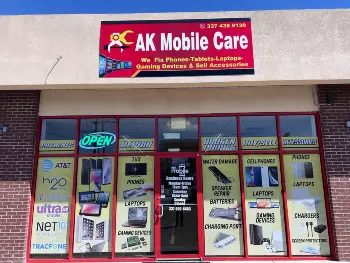 Lake Charles, LA ACE Data Recovery Certified Partner
AK Mobile Care:
1717 Gerstner Memorial Dr.
,
Lake Charles
,
LA
70601
US
Telephone: +1
877-304-7189
Office hours: 9:00am-5:00pm Mon-Fri
Email:
Customer Service
"Absolutely recommend!"
They were able to recover all of our missing data (15 years of pictures, a doctoral dissertation, years of important files, etc.), and they were courteous, professional, and considerate. We recommended them to a friend--who was told by multiple sources that her data was unrecoverable--and they were able to help them, too.

Brandi Schwertner
Rated

5.0
on 07/21/2019
Experienced Lake Charles, LA: there's no need to pay extra money for data recovery
Even though the loss of data is one thing that none of us want to hassle with, the reality is that it will happen to almost all of us at some point in our lives. Loss of data may not be preventable, but our data recovery team would love to help with your needs. For the highest level of customer service and the quickest hard drive recovery support, please give us a call at ACE Data Recovery, which has a lab in Lake Charles, LA, at 877-304-7189 as soon as possible.
Despite the fact that someone who knows a fair amount about computers may think they can do their own data recovery services, they will instantly learn this is not the case. Our data recovery firm has invested in equipment and tools that are extremely costly, but they allow us to locate the lost file(s) as soon as possible. Even if you own the tools, you need to have the equivalent level of instruction as our data recovery team.
Order A-grade data retrieval services for Lake Charles, LA users from ACE Data Recovery team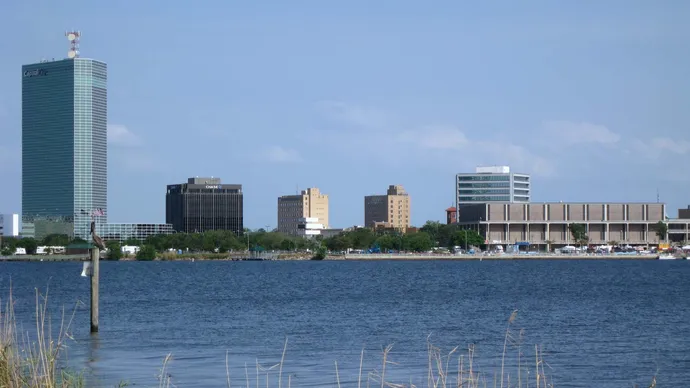 Data loss is something that can be extremely frustrating especially before you realize there is an alternative solution to redoing the file. Our staff has an outstanding rate of success when it comes to HDD and SSD drive recovery, so you do not need to worry. Get in touch with our data recovery staff at ACE Data Recovery at 877-304-7189 today to discover how we can make your loss of data a little less nerve-racking.
ACE Data provides hard drive recovery on a full range of HDDs including internal and external hard drives of all sizes, makes and models.Our staff have decades of experience in retrieving your files from servers, desktops, laptops or recover external hard drive. Never assume that data on your hard drive was lost forever, no matter what it has been through. We can retrieve any data even from storage devices that other data recovery companies deem "unrecoverable".
ACE Data performs recovery services on a full range of solid state drives on any NAND flash memory technologies for all makes and models of laptops, desktop and network storages. Solid state storage devices have no moving parts, so this creates the wrong impression that data is much safer on an SSD. However, this is not the case. SSDs are more vulnerable to some defects than typical HDDs are. SSDs have a limited number of write cycles, leading to potential data loss.
Our dedicated team of RAID data recovery engineers is trained to handle all of the current RAID hardware platforms as well as SAN and NAS appliances commonly utilized in the market today. ACE Data Recovery has extensive experience in recovery from failed RAID's, including parity-distributed and basic spanned or striped volumes. We only require the active members of the array in order to recover lost data - no controllers, cables or enclosures..
ACE Data Recovery has the experience, tools and knowledge base to retrieve your data whether you have a iMac, Mac Pro or Macbook of any model. We don't just recover your individual treasured photos and videos and return them to you in one big unorganized cluster. Unlike the services of our competitors, our data recovery process involves the total retrieval of your library fully intact, not just the individual files. At ACE Data Recovery we know how to rescue and reassemble the broken Time Machine puzzle as well.
We are able to recover your data from various brands, types of media and technologies, including, but not limited to: