Laplace, LA Data Recovery Services - Hard Drives, SSD, RAID Recovery
Advanced Data Retrieval Capabilities for Businesses and Individuals in Laplace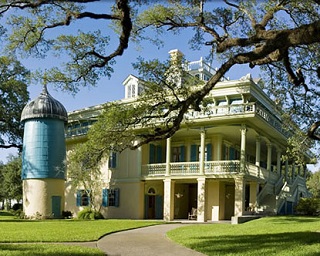 Data recovery goes side-by-side with data storage. It sometimes happens that critical files may become inaccessible because a desktop drive, external HDD, RAID, SSD unit, or NAS appliance - some type of failure. When data-related issues happen to people in Laplace, LA, they call ACE Data Recovery and hire certified specialists to retrieve sensitive information from defective storage units in one piece.
Dealing with ACE Data Recovery team allows business owners and individuals in Laplace to minimize the risk of data corruption as ACE uses unique tools to create the images of faulty drives and safeguard the original data.
Often, ACE Data Recovery needs to repair customers' hard disk drives, solid-state drives or restore corrupted RAID/NAS arrays to access temporarily inaccessible information. To perform drive repair, ACE uses the advantage of special tools do-it-yourselfers can only dream of. In the most complex cases of hard drive, RAID, SSD failure, ACE Data Recovery technicians use their skills to create high-efficient case-related solutions which improves customers' chances of a favorable outcome.
Data Recovery Process: How It Works for Clients from Laplace
Free external hard drive or usb flash with each
completed
recovery
Our Data Recovery Experts Are Ready to Serve Customers from Laplace
For your convenience, ACE Data Recovery has an office in
New Orleans, LA
. Whenever you're ready to start a free diagnostic evaluation of your media, call us at
877-304-7189
, bring your storage device to our New Orleans, LA office, and be sure your data is in professionals hands.
ACE Data Recovery customers in Laplace, LA get high-grade services for fair price
Using proprietary solutions, developed onsite, ACE Data Recovery team makes A-grade data retrieval affordable for both businesses and households in Laplace, LA. In other words, people don't need to overpay for outsourcing and third-party assistance.
Having long experience in providing professional data recovery services on the IT market, ACE can handle any type of data storage device and retrieve any intact data from a faulty hard drive, SSD drive, RAID/JBOD/NAS array, USB Flash unit, smartphone or tablet.
Also, the company's price policy is based on the following rule: "No Data - No Charge". So, if ACE Data Recovery specialists have nothing to restore, the company's customers in Laplace, LA have nothing to pay for. Fair enough.
Become a customer of ACE Data Recovery in Laplace, LA now: safeguard your data for years to come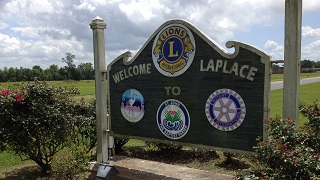 If your files got locked on a corporate or personal desktop, MacBook, SSD storage or pen drive, the best way to fix the problem and retrieve all crucial information back is to leave all the hard work to ACE Data Recovery.
For business keepers and householders in Laplace, LA dealing with ACE means you'll be dealing with pros. First, ACE Data Recovery customers will receive a free of charge data storage device testing and get an estimate before the data recovery itself.
Secondly, certified technicians in ACE Data Recovery have impressive hands-on experience and can find the most efficient solution to retrieve customers' files from a defective HDDs, SSDs, RAID, JBOD, NAS, iOS/Android gizmos.
If you have additional questions regarding professional data recovery or need help with getting important info off a dead file storage, don't hesitate to contact the ACE Data Recovery support line. Get started with the top of the line data retrieval today!