Downers Grove, IL Data Recovery Services - Hard Drives, SSD, RAID Recovery
Advanced Data Retrieval Capabilities for Businesses and Individuals in Downers Grove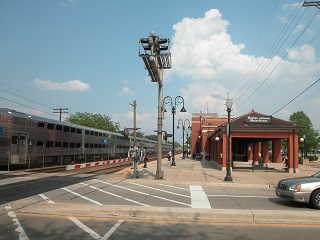 Hard drives, flash drives, tapes, RAIDs - these are only some of the media devices we work on and retrieve data from! We have been in the data recovery industry for over 35 years helping people recover valuable information they thought was lost forever. ACE Data Recovery is a company that offers data recovery services to residents of all states and computer users from other countries. Moreover, the residents of Downers Grove can simply bring their devices to our Chicago lab.
One of the best things about working with us is that you don't have to wait much before you know whether we can or can't retrieve your data, and if so, at what cost. To initiate the procedure, all you need to do is either drop off your device in person, or ship it to our lab located in Chicago, IL. Once your hard disk drive, SSD, RAID or other storage media is in the hands of our experts, they will need approximately 24-48 hours to determine what caused the device to fail and to see whether your data is recoverable.
Data Recovery Process: How It Works for Clients from Downers Grove
Free external hard drive or usb flash with each
completed
recovery
Our Data Recovery Experts Are Ready to Serve Customers from Downers Grove
For your convenience, ACE Data Recovery has an office in
Chicago, IL
. Whenever you're ready to start a free diagnostic evaluation of your media, call us at
877-304-7189
, bring your storage device to our Chicago, IL office, and be sure your data is in professionals hands.
What should you do to restore the data in Downers Grove, IL?
After they evaluate the device, they will contact you to inform you whether the data can be restored or not. If it can be restored, they will also give you the quote for the recovery. With your approval, they will continue working on the device and in the next 5 days you can expect to have the data recovered. The data and the device will be shipped back to your location in Downers Grove, so you don't have to worry about a thing!
Why choose ACE Data Recovery?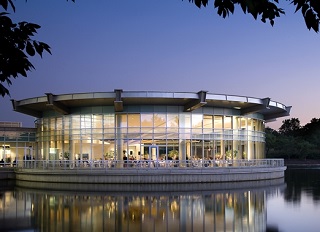 If we are not able to restore the data, there is no need to pay us for our services! However, with a success rate of more than 98% on approved cases you can be sure we will do everything in our power to live up to your expectations.
The entire recovery process will be carried out in our laboratory. We never outsource any of the work we do, so you can be confident that your data is safe. The laboratory is equipped with Class 100 clean rooms where we have full control of the air quality and particulate contamination. With this we prevent further damage of your hard drive and we make sure the original data is not compromised. As an additional measure for percussion we perform the process on image copy drives and, once we have the data, we transfer it onto a free return media. We have everything covered! Visit us and see for yourself!