Crystal Lake, IL Data Recovery Services - Hard Drives, SSD, RAID Recovery
Advanced Data Retrieval Capabilities for Businesses and Individuals in Crystal Lake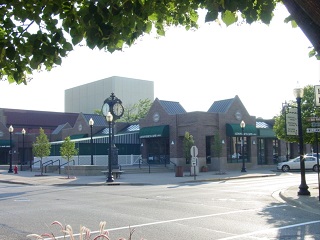 The last thing a computer user from Crystal Lake wants to experience is losing valuable data he spent months or maybe even years working on. However, this scenario is more common than one could imagine. Why? Simply because people rely too much on technology and realize that they are, only when their hard drives, RAIDs, SSDs, flash media or tape fail. Recovering the data can be tricky, but not impossible. Trying to do it on your own might not work, so the best thing would be to ask for professional assistance.
ACE Data Recovery has been assisting people in recovering their lost data for more than three decades. The company is proud of the 98% success rate on approved cases that we currently have with the hope of increasing it even more. We work on different media devices, so please do not hesitate to contact us in case your data becomes lost or corrupted. As part of our services we offer the following hard dive recovery, SSD recovery, RAID data recovery, Exchange and SQL recovery and tape data retrieval.
Data Recovery Process: How It Works for Clients from Crystal Lake
Free external hard drive or usb flash with each
completed
recovery
Our Data Recovery Experts Are Ready to Serve Customers from Crystal Lake
For your convenience, ACE Data Recovery has an office in
Chicago, IL
. Whenever you're ready to start a free diagnostic evaluation of your media, call us at
877-304-7189
, bring your storage device to our Chicago, IL office, and be sure your data is in professionals hands.
What should you do to restore the data in Crystal Lake, IL?
The only thing we ask from you is to get your storage device to our Chicago, IL location, which happens to be the closest full service lab to Crystal Lake, IL. You can either ship your drive, or drop it off in person. We will need up to 48 business hours to diagnose the problem after which we will contact you to give you a firm quote. Once you give us the green light, we will begin the recovery process. The process for recovery of data can take additional 5 business days, depending on the problem that caused the failure. When we complete the recovery, we will ship the device and the retrieved data back to your location. This is included in our initial price quote.
Why choose ACE Data Recovery?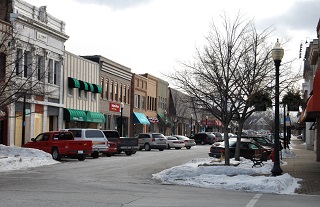 The recovery is performed on image copies to prevent further damage of the device or additional corruption of the data, so rest assure your information is in good hands. If for some reason we are not able to recover the data at all, we will not be charging you for our services. You will be pleased to know that the recovery will be carried out in our private laboratory equipped according to the highest standards. The rooms are especially designed for this complex process and every detail is taken into consideration including the air quality and the particulate contamination. This is done to ensure you are delivered the expected results, as promised. Call us at 877-304-7189 for a free consultation and start your recovery case today!