Sunrise, FL Data Recovery Services - Hard Drives, SSD, RAID Recovery
Advanced Data Retrieval Capabilities for Businesses and Individuals in Sunrise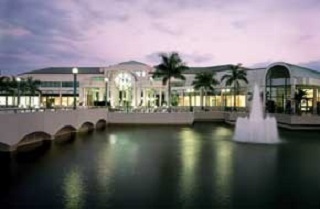 No doubt, unpleasant things like data loss can be a real pain. Even for people living in such a nice place like Sunrise, Miami. Regardless of the reason that turns your hard disk drive, SSD, RAID or portable device into a piece of junk, the only right solution to recover critical files from a failed data storage device is to contact a full-service data recovery lab. Naturally, you can always turn to that IT-savvy kid living next door to you, but if you really don't want to kiss your entire precious hard drive contents goodbye, stay away from Band-Aid solutions and hire professional data recovery experts.
When it comes to highly skilled data savers, ACE Data Recovery, with its' 35 years of successful experience in the IT industry, is the best choice. It may sound overconfident, but there is no data storage device or file type our specialists can't recover. The company specializes in extracting data from hard disk drives, RAID volumes, solid state drives, USB flash drives, as well as floppy disks and tapes.
Data Recovery Process: How It Works for Clients from Sunrise
Free external hard drive or usb flash with each
completed
recovery
Our Data Recovery Experts Are Ready to Serve Customers from Sunrise
For your convenience, ACE Data Recovery has an office in
Miami, FL
. Whenever you're ready to start a free diagnostic evaluation of your media, call us at
877-304-7189
, bring your storage device to our Miami, FL office, and be sure your data is in professionals hands.
Experienced Sunrise, FL Data Recovery
As for the data retrieval itself, it's absolutely safe for your data. In 98% of the approved cases our customers were able to get their files back from faulty HDDs, solid state drives, RAID volumes and smartphones. All you need to do is to bring a failed or damaged media holder to the nearest ACE Data Recovery office in Miami.
After the preliminary evaluation is complete (it may take up to 48 hours to make your data can be extracted), you will receive a fixed price quote to approve. If our terms and conditions are acceptable to you, our engineers will begin the data retrieval. Usually, it takes 3-5 additional business days to get your data off the damaged data storage device.
Data Recovery in Sunrise, FL - Give us a Call to Get Started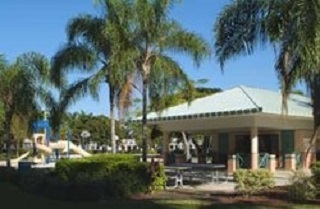 To extract customer's data from failed desktop/RAID HDDs, SSDs or any other data storage device, ACE Data Recovery has full-featured laboratories in four major US cities, so media devices from Sunrise can be sent to the nearest lab in case of need. Aforementioned stations equipped with Class 100 clean rooms that are constantly monitored for the quality of the air and the level of contamination to prevent possible damages. What does this mean for you? More chances to get lost files back, of course!
In case of a failure (sometimes, when data on a hard drive is overwritten or the device itself is severely damaged, it can be impossible to get the information back), the following rule takes effect: "No data - No charge".
In case of a mishap, causing your personal data loss, don't hesitate to let us know about it. Use high technologies to get your files back. Hire true data recovery experts today, and keep in mind: both delays and do-it-yourself approaches may have very unpleasant endings.